2 Americans found dead in hotel room in Mexico's Baja California
Two Americans have been found dead in a hotel room in Mexico's Baja California, with police suspecting they inhaled gas, reports say. 
Police told The Associated Press that they received a report Tuesday that the Americans were unconscious in their room in El Pescadero, a village north of Cabo San Lucas. 
When paramedics arrived, they reportedly were pronounced dead. 
"We are truly heartbroken by this terrible tragedy. Our hearts are with the impacted families and loved ones during this unimaginable loss," Henar Gil, the general manager of Rancho Pescadero – a Hyatt property where the deaths happened – told Fox News Digital in a statement. "Local authorities are still actively investigating the situation, and the safety and security of our guests and colleagues remains a top priority, as always."
"We can confirm there was no evidence of violence related to this situation, and we are not aware of any threat to guests' safety or wellbeing," Gil added. "We are working to care for those who have been impacted and we are working closely with authorities as they conduct their investigation to understand the cause of death."
TOURIST SHOT TO DEATH IN POPULAR MEXICAN RESORT TOWN DAYS AFTER ANOTHER TOURIST KILLED IN MACHETE ATTACK 
U.S. officials told the AP they could not comment on the matter over privacy concerns. The identities of the victims were not immediately clear, but their suspected cause of death was inhalation of gas, the AP added.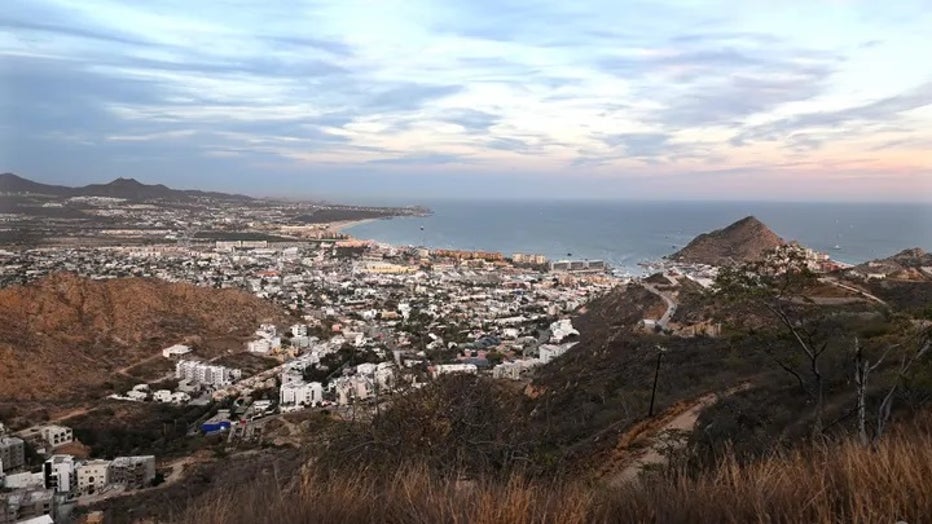 Cabo San Lucas is a resort town on the southernmost tip of Mexico's Baja California peninsula. The Americans were found dead in El Pescadero, a village north of it. (Wally Skalij/Los Angeles Times via Getty Images)
The State Department did not immediately respond to a request for comment Thursday morning from Fox News Digital. 
Local police told ABC News that the Americans were a man and a woman.
The local attorney general's office also told the network that the pair were dead for around 10 to 11 hours before they were found.
 The deaths come after three American tourists were found dead in a Mexico City Airbnb last October, in what authorities said was most likely a case of carbon monoxide poisoning. 
3 AMERICAN TOURISTS FOUND DEAD IN MEXICO CITY AIRBNB LIKELY KILLED BY CARBON MONOXIDE POISONING 
The bodies of 28-year-olds Kandace Florence and Jordan Marshall, and 33-year-old Courtez Hall were found in an Airbnb vacation rental after the trio traveled to Mexico City to celebrate Dia de los Muertos, also known as Day of the Dead, the New York Post reported. 
Florence was reportedly speaking with her boyfriend on the phone on the night of Oct. 30 when she told him that she was feeling sick and suggested that something did not feel right. The call was then dropped and her boyfriend, who was in the United States, was not able to reach her again.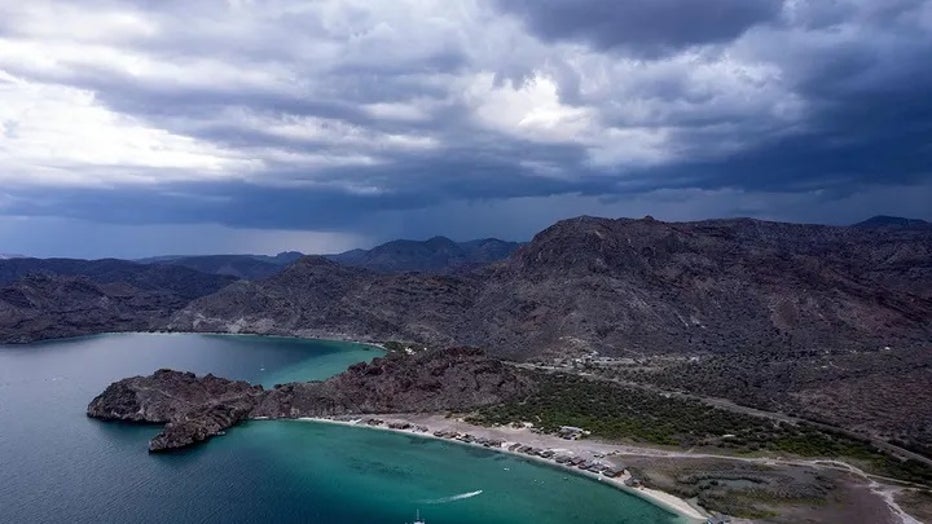 An aerial view of a storm approaching Bahia Concepcion in Mexico's Baja California state in July 2021. The region of Mexico is a popular destination for tourists. (Guillermo Arias/AFP via Getty Images)
The boyfriend contacted the Airbnb host to request a welfare check, and police arrived at the scene to find all three friends dead along with a strong stench of gas.  
"We can confirm the death of three U.S. citizens in Mexico," a spokesperson for the State Department told Fox News Digital in a statement at the time. "We are closely monitoring local authorities' investigation into the cause of death. We stand ready to provide all appropriate consular assistance." 
Fox News' Andrew Mark Miller contributed to this report.