April the Giraffe is NOT in labor...YET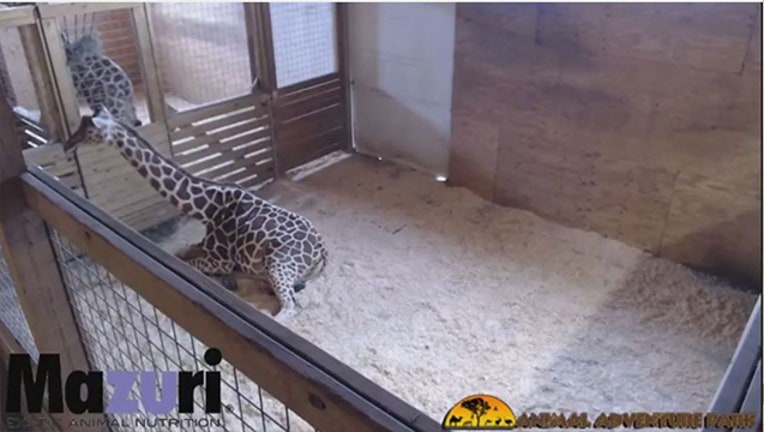 article
(FOX 46) - Millions of people it seems like have caught a case of "giraffe hysteria" over the birth of April the Giraffe's newest calf and the baby hasn't even arrived yet.
Animal Adventure Park in Harpursville, NY has been providing updates to April's condition through Facebook Live, and have even set up a live stream to let the world bear witness to the birth. 
You can watch the stream here:
In their Facebook Live update Wednesday morning (3/1/2017), park officials said they need everyone to stop sending them emails. While they are appreciative of everyone reaching out and alerting them to fraudulent live streams that are circulating around, they say they are overwhelmed and just can't keep up with the number of emails. 
Park officials also set the record straight: April is not in labor, yet. 
They said the timeline is obviously wrong at this point. "Her water has not broke. She is not yet in labor and she certainly has not had a calf yet." 
While April may not be in labor right now, she could give birth any day now. The question of if this is a day, more than a day, weeks, etc...remains unanswered. In the mean time, the park's team of veterinarians will continue to monitor her physical signs.
You can watch the full Facebook Live update here: 
Related: Giraffe stream flagged on YouTube for 'nudity & sexual content'