Bloody Memorial Day: 8 people killed in Detroit, countless shootings reported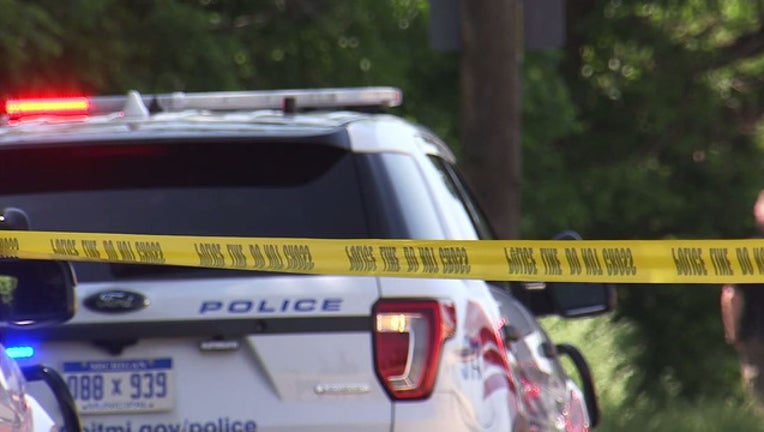 DETROIT (WJBK) - Eight people were killed in several shootings that spanned the Metro Detroit area on Memorial Day weekend.
Detroit police were busy from the start of the weekend through early Tuesday morning, responding to several shootings. 
SATURDAY
4:30 A.M.
Detroit police said a business owner was killed during a burglary at his business on East Grand Boulevard. Micheal Webb, the co-owner of El Capri Lounge, was responding to his alarm when he got into an argument with the burglar who was still inside. 
Webb's body wasn't found for another 15 hours when a security company found him. 
Business owner found dead in lounge on Detroit's east side
Police said they have surveillance video that they're reviewing and say the burglar got into to the store when he punched a hole into a cinder block wall. 
2:30 P.M..
Police were called to another fatal shooting. This time in the 1300 block of Ethel, just north of Schaefer, a man was shot in a suspected drive-by. Police identified the victim as 20-year-old Michael Adams. 
They said Adams was sitting in his gray Dodge Charger when a black car pulled up next to him and shot him several times. He was hit multiple times in the head and and shoulder.
Police said there have been multiple shootings in that area involving the same model vehicles. 

SUNDAY
12:30 A.M.
Early Sunday morning, police said a man was at a block party in the 2000 block of Dearing when someone started shooting there. 
The man had been shot in the jaw and was taken to a nearby hospital by a private car but he died at the hospital. 
MONDAY
8:00 A.M.
Detroit police were called to three different crime scenes where two people were shot and killed. A 19-year-old was killed in the 15700 block of Mansfield.
A witness called police after hearing gunshots. Police arrived and found the man with a gunshot to the head. He was pronounced dead at the scene.
9:45 A.M.
As police were investigating that scene, they were called to Southfield and Orangelawn, just a few miles away, where a man was found lying face down in the street.
The 30-year-old man had been shot in the chest and was pronounced dead at the scene.
2 killed, 1 in hurt in three crime scenes on same block on Detroit's west side
4:10 P.M.
Police respond to a shooting near Greenfield and Schoolcraft after a man driving an SUV got into an argument with occupants of another vehicle. Someone from the other vehicle pulled a gun and fired into the SUV.
The SUV driver was hit multiple times but was still able to drive a short distance away. That's where police found the vehicle when they arrived. 
By the time medics arrived, the 30-year-old driver had died from his injuries.
Witnesses inside the SUV are not cooperating.
11:50 P.M.
Police were called to a home in the 15700 block of Carlisle where a 32-year-old man had been shot multiple times while sitting on the couch. He was pronounced dead at the scene.
The victim's girlfriend said he was sitting on the couch when someone fired multiple shots through the front door, hitting and killing the man. 
The accused shooter is described as a black man in dark clothing, wearing a red hat.
TUESDAY
2:10 A.M.
Detroit Police were called to the 1100 block of Holcomb where two brothers had gotten into an argument.
The older brother, a 59-year-old, pulled out his gun and shot the younger brother, a 54-year-old. The younger brother died from the gunshot.
The older brother ran from the scene and was later arrested just a few blocks away after running from the scene.
--------------------------------------------------------

The above listed shootings are all fatal shootings. 
There were several other shooting scenes across Detroit, including three different shootings near the Greektown area. Four people were injured in a shooting around 1 a.m. Tuesday. The other two shootings took place Saturday and Monday and nobody was hurt in those shootings.
On Saturday morning, police were called to the 5400 block of Seneca to a reported shooting. When they arrived, they found a 38-year-old woman with a gunshot wound. She was taken to the hospital in serious condition. 
At  2 a.m. on Tuesday, police said a man was shot in the mouth at a bus stop on 7 Mile between Livernois and Wyoming. The victim has 42-year-old victim has critical injuries. Police don't have any suspect information.
Around 4 a.m. on Tuesday, police said a 28-year-old man shot his 29-year-old brother during an argument in the 7400 block of Dolphin. The victim is in the hospital and is stable.
These reports do not cover every shooting scene in Detroit this weekend.