Cancer survivor and Vietnam War vet wins $150K lottery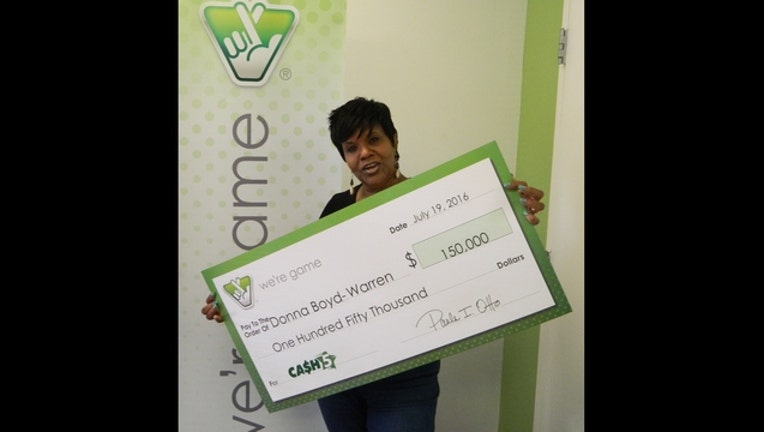 article
VIRGINIA (WTXF) - A breast cancer survivor is celebrating again after winning big in the Virginia Lottery.
According to a press release from the Virginia Lottery, Donna Boyd-Warren won her battle against breast cancer a few years ago.
Now, she has won a combined $150,000 with six winning plays in the July 15 Cash 5 night drawing.
"I'm lucky," she said as she received her check from the Virginia Lottery.
Each play Boyd-Warren bought contained the same numbers: 6-13-15-33-34. She wagered 25-cents on each play, which means that for each win she earned $25,000.
Boyd-Warren is a U.S. Army veteran who served in Vietnam. Her husband served in the navy, and her son currently serves in the Air Force.
According to the Virginia Lottery, Boyd-Warren says she intends to pay bills and give to her church with her winnings.