Chicago's St. Patrick's Day parades postponed amid coronavirus concerns
CHICAGO - Chicago's St. Patrick's Day parades have been canceled, for now, in lieu of coronavirus (COVID-19) concerns, according to the event's website.
Mayor Lori Lightfoot said the city is working with organizers from Chicago's downtown, South Side and Northwest Side parades, as well as the annual Dyeing of the Chicago River, to reschedule those events for a later date. She also said the decision to postpone the St. Patrick's Day parades follows guidance and information from public health experts.
"The health and safety of Chicago's residents will always be our highest priority and like many other cities across the nation and globe, we are postponing this year's parade as a precautionary measure to prevent any additional spread of COVID-19," Lightfoot said in a statement.
MOBILE APP USERS: Watch Fox 32 News on the go by clicking here
Lightfoot has been under pressure from Gov. J.B. Pritzker and others to cancel the parades amid fears that two such large gatherings — potentially attended by hundreds of thousands of people — would increase the likelihood of "community spread" tied to the coronavirus.
Given the concerns about the possibility of viral transmission at large gatherings, Pritzker said government officials and organizers of this weekend's popular St. Patrick's Day celebration in Chicago were discussing its fate on Tuesday.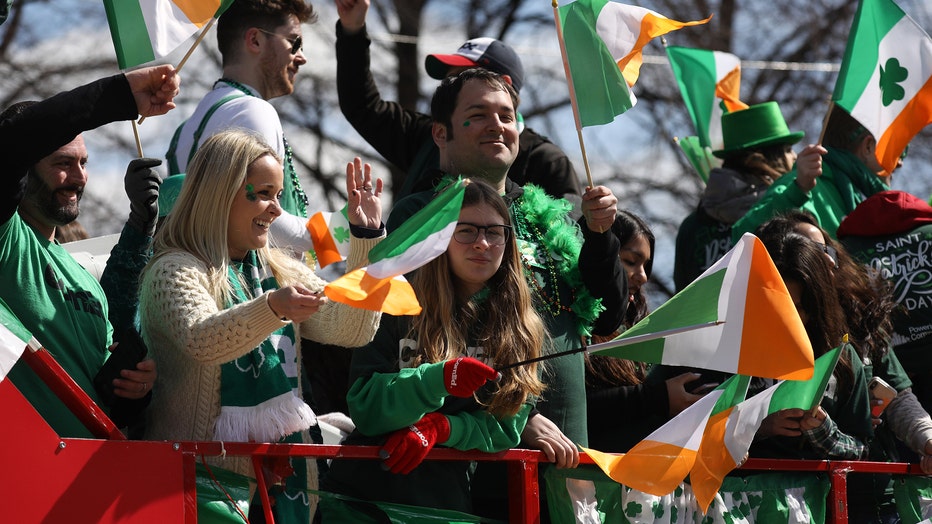 People display Irish flags at the St. Patrick's Day Parade in Chicago on Saturday, March 16, 2019. (Abel Uribe/Chicago Tribune/Tribune News Service via Getty Images)
"As you saw, Boston and Dublin have both canceled their St Patrick's Day celebrations," Pritzker said Tuesday. "I want to keep people safe and I think we've got to follow the guidance that medical experts give us."
CLICK HERE TO GET FOX 32 ON-THE-GO
For most people, the new coronavirus causes only mild or moderate symptoms, such as fever and cough. For some, especially older adults and people with existing health problems, it can cause more severe illness, including pneumonia.
The cancellations come as the number of confirmed coronavirus cases climbs. In the U.S., the total has topped 1,000. Worldwide, more than 119,000 have been infected, and more than 4,200 have died. Lightfoot's announcement came on the same day officials announced the number of cases in Illinois had climbed to 25.
The vast majority of people recover from the new virus. According to the World Health Organization, people with mild illness recover in about two weeks, while those with more severe illness may take three to six weeks to recover.
In Chicago, the cancellation of Saturday's parade is bad news for the restaurants that usually are packed with revelers all day and well into the night.
"For us it's devastating," said Kieran Aherne, regional manager of Fado Irish Pub, four blocks from the Chicago River that ordinarily would be dyed green. "Saturday is bigger here than St. Patrick's Day and this will be a six-figure loss for us."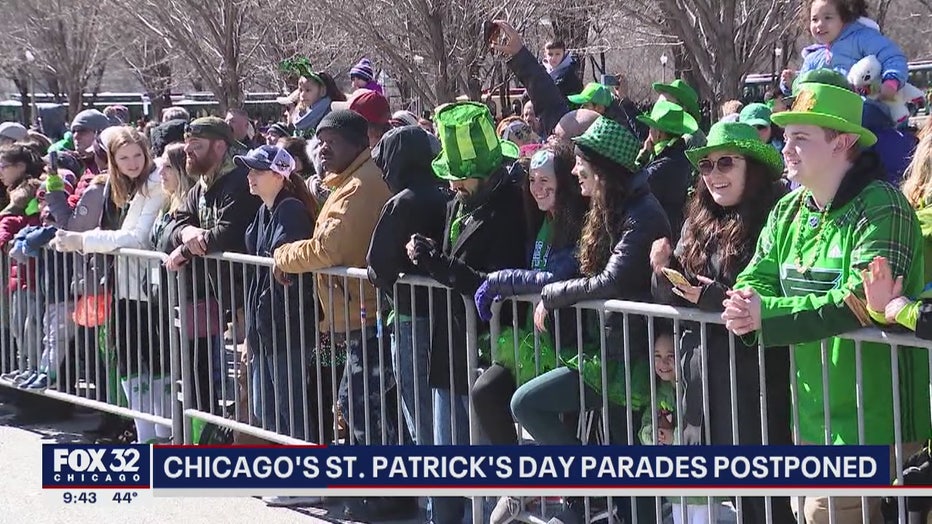 Lightfoot's office said the city will work with organizers to reschedule the parade. But Aherne, who said businesses like his have already taken a financial hit with recent trade show cancellations, thinks such talk is just so much spilled beer.
"This isn't like some charity event that you can reschedule and double back," he said. "Once you get into the middle of April, that ship has sailed."
Sun-Times Media Wire and Associated Press contributed to this report.