Coffee meets olive oil: Starbucks' newest drinks are a taste of Italy
SEATTLE - Starbucks is unveiling its latest innovation: coffee infused with olive oil. 
The company announced its latest addition to its menu: Oleato Caffè Latte. Oleato Iced Shaken Espresso and Oleato Golden Foam Cold Brew. The drinks will be sold in restaurants in Italy. Five more variations will be sold in Milan. 
The coffee is mixed with Partanna extra virgin olive oil. 
 The company said the menu options will later expand to other countries, including southern California in the U.S. this spring.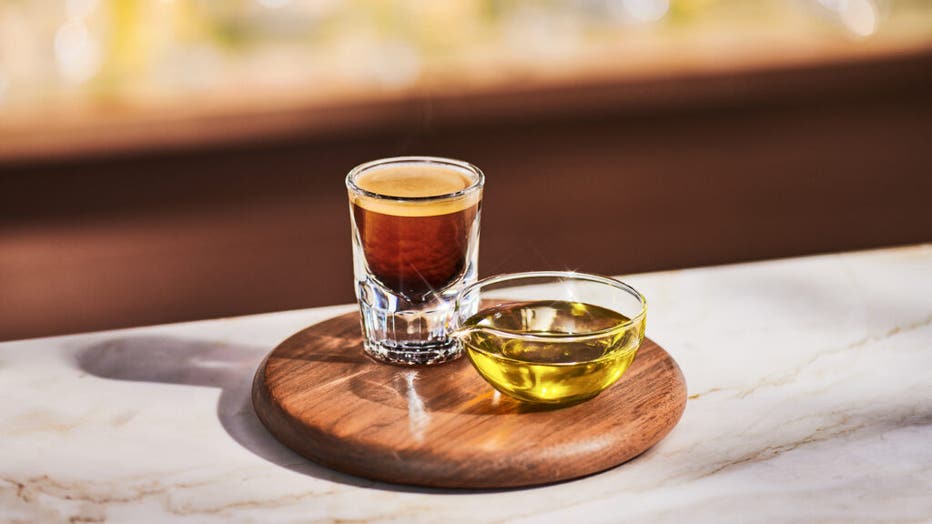 Chairman and CEO Howard Schultz came up with the idea after visiting Sicily in 2022 and noting how locals ingested a spoonful of olive oil on a daily basis. 
RELATED: Family forced to cancel vacation after venti-sized tipping error at Starbucks
"I was absolutely stunned at the unique flavor and texture created when the Partanna extra virgin olive oil was infused into Starbucks coffee," Schultz said in a news release. "In both hot and cold coffee beverages, what it produced was an unexpected, velvety, buttery flavor that enhanced the coffee and lingers beautifully on the palate."
Schultz said his latest creation is a full circle moment. 
"In 1983, I took my first trip to Italy and discovered the extraordinary relationship that the Italian people have with the Italian coffee bar, and specifically espresso" he continued. "I raced back to the United States with a vision and a passion to bring that to Starbucks," 
This story was reported from Los Angeles.