CraigsList ad for 'restless dog' led to MSU health physicist bestiality investigation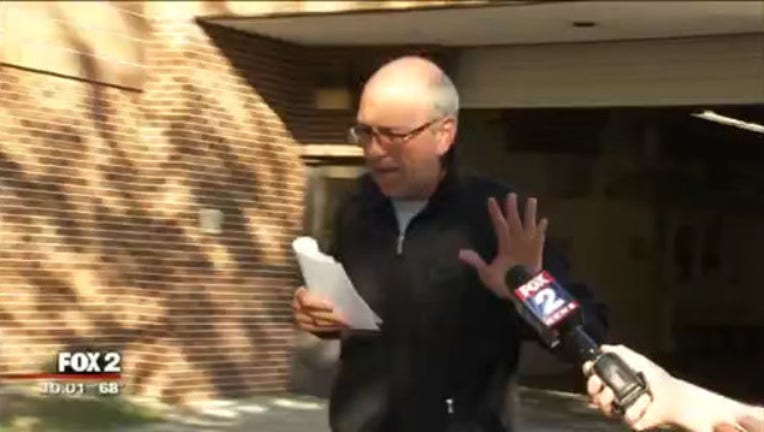 article
(WJBK) - A Craigslist ad response to a post asking if anyone had animals the writer could play with, led police to investigate Michigan State University health physicist who is now charged with bestiality with a dog.
Holt resident James Hattey, 51, is facing two counts of sodomy for committing a crime against nature (bestiality) after police say he penetrated a basset hound with his penis and his hand between January and April of this year. 
The investigation began on Jan. 8 when a concerned citizen alerted Ingham County Animal Control to a Craigslist ad that said: "Anyone have a restless dog or horse that needs occupied for a while? I love playing with them. Preferably not fixed but either is fine, male animals preferred," according to the Lansing State Journal. 
This was enough to spark an investigation into the man who posted the ad. That man told Ingham County Animal Control he had seen Hattey, who responded to the ad and invited him over, having genital contact with a dog back in January while he was visiting Hattey's home. He said Hattey reached toward the dog's anus before the dog ran away, LSJ reports.
While searching Hattey's home, investigators discovered photographs of bestiality between a man and a dog, though no facial features are shown of either. The LSJ reports the images depict a man, who detectives say has "the same general body type" as Hattey, penetrating a dog, who has "the same distinctive fur pattern" as Hattey's dog.
Michigan State health physicist charged with bestiality with dog
Police say the dog, named Flash, is safe. The crimes happened in Holt, not on campus, and not involving any animals associated with the university.
In a statement, MSU said the learned Hattey was being investigated by the MSU Police Department on April 17. They say Hattey, who in his position does not work with animals, patients or students, has been placed on administrative suspension, pending the investigation.
Michigan State health physicist accused of having sex with basset hound out on bond
Hattey entered a not guilty plea to the charge, which is a 15-year felony, and is out on bond. He will be back in court on June 14 in Ingham County.