Danielle Stislicki's mother shares thank you, urges community to stay aware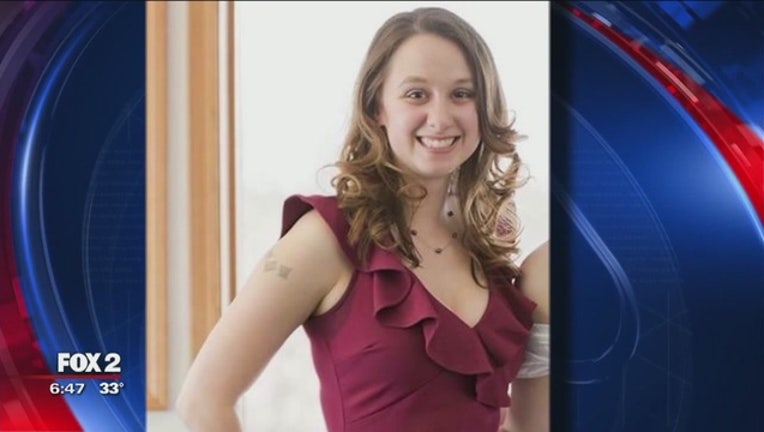 (WJBK) - The family of Danielle Stislicki shared a heartfelt thank you on social media the day after authorities searched a park in connection with the woman's disappearance.
Danielle's mother, Ann, thanked the many people and many agencies involved in Wednesday's search at Hines Park in Livonia.
"It was amazing to see so many people come together in the community," Ann wrote.
FBI agents and several local police agencies searched the park for any evidence that may be linked to Danielle's disappearance. Danielle has been missing since December of 2016.
Separately, in September of 2016, a woman reported a man tried to kidnap and assault her while she was jogging at Hines Park. Since then, a man, 30-year-old Floyd Galloway Jr. of Berkley, has been arrested and charged in connection with that incident. 
Police have said Galloway is also a person of interest in connection with Danielle's disappearance, as he worked as a security guard at her workplace. Danielle was last seen leaving her workpalce in Southfield on December 2, 2016.
Galloway has not been charged in Stislicki's disappearance, but authorities say the Galloway connection to Hines Park warranted the search on Wednesday. Authorities also said the facts in the case lead them to believe Danielle will not be found alive.
"Yes, our hearts are heavy. This we cannot deny. We will lean on each other to continue our next steps in the process," Danielle's mother wrote on Facebook.
"Law enforcement has asked us, the public, to look for Danielle and specific items. We ask you for your continued support in this matter," she continued.
Those items are Danielle's sky blue-colored three-in-one Eddie Bauer coat, black zip-up shirt, blue jeans, and burgundy boots. The public is also asked to look for a tan and brown striped comforter, which could also be important to this case. Police didn't immediately say why.
"You are all creative in your own right. We are confident that within your families, communities and employment you will strive to come up with ways to share her story, organize small walks in your neighborhoods to look for things that don't look right and report them to the authorities. We saw yesterday what it takes to make a difference and we can do the same on a smaller scale," Annw rote.
You can see her message in its entirety on the Facebook page Find Danielle Stislicki.
Investigators turned up nothing in Wednesday's search at Hines Park.