Dearborn native blames United Airlines for dog's death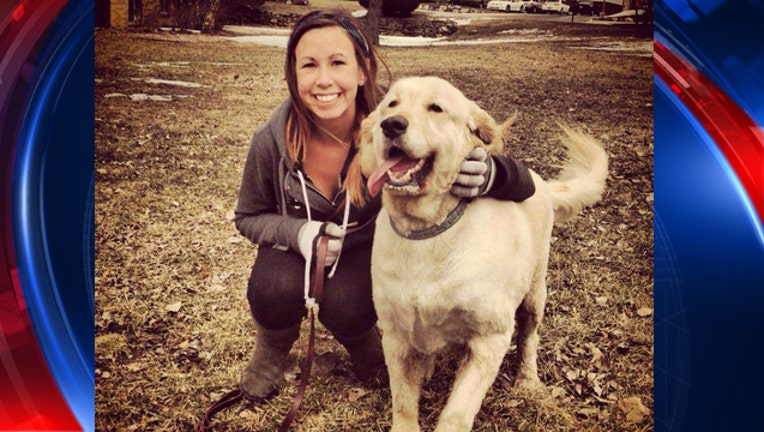 article
A Dearborn native who moved to Portland, Oregon, was getting her best friend to her new home. But when he arrived, she said he wasn't the dog she knew and a few hours later, he was dead. She says United Airlines is to blame.
Kathleen Considine posted a narrative on Facebook, detailing what she said happened to her beloved dog, Jacob, when he flew last week. This past week, she said he was supposed to fly from Detroit to Portland with a brief stop in Chicago. By the time he arrived, she said something was very wrong and believes that the airline is at fault. Instead of compassion, she said she got blown off.
Jacob is no small dog - he weighs 80 pounds - so he needed a large kennel for his journey, she wrote. She said that there was a question about whether or not it would fit on the two planes but was reassured by the airline agent in Detroit that it wouldn't be a problem.
Before flying, she said Jacob went through a mandatory physical in the hours before his flight and was cleared to travel. She said he had no travel restrictions and was cleared to fly.
When the flight out of Detroit landed in Chicago, Jacob's large kennel would not fit on the plane to Portland. Considine said what was supposed to be a one hour layover turned into a 20 hour layover as he was sent to a kennel overnight. She said that he was supposed to be on the next flight that he could fit on.
Considine said when her mother dropped off Jacob at the airport, the airline didn't allow her to send food with him, citing what was supposed to be the short duration of the flight. She said that the airline's policy allows less than a pound of food attached to the outside of the kennel.
She said when Jacob finally arrived, he wasn't the dog she knew and loved. She said that he was disoriented and non-responsive and the United agent told her that he may have been given some medication but he wasn't sure.
Three hours later, Considine and Jacob arrived in central Oregon. She said he was still non-responsive and getting worse and that he barely acknowledged her existence.
She took him to an emergency vet when his breathing became scarce. After 8 minutes of CPR, he was pronounced dead.
Considine told FOX 2 Jacob died from Gastric Dilatation and Volvulus (GDV). According to PetMD, GDV is when the stomach rotates or twists and cuts off the rest of the animal's organs.
When Considine contacted United Airlines, she was told on Friday that they consider her case closed and accept no responsibility for Jacob's death.
Considine calls the airline's program cruel and that they treat animals like baggage. She said they did not care if Jacob had food or water or time out of his cage and showed no sympathy for his death. She said she shared her story in hopes that nobody else will endure the same tragedy.
FOX 2  reached out to the airline for comment on the case. They provided this statement:
"We were saddened to learn of Jacob's passing, after he was returned to his owner. Our PetSafe team is committed to the safety and comfort of all pets that travel with us. While Jacob was in our care we worked to ensure his comfort. He showed no signs of distress or being unwell while he was in our care. There is little we can do to ease pain of losing a pet, but we are in process of providing refund of shipping cost and are also reaching out to Jacob's owner to coordinate making a donation in Jacob's name."
Read Considine's entire Facebook post below: