Deer crashes through car's windshield, lands in passenger seat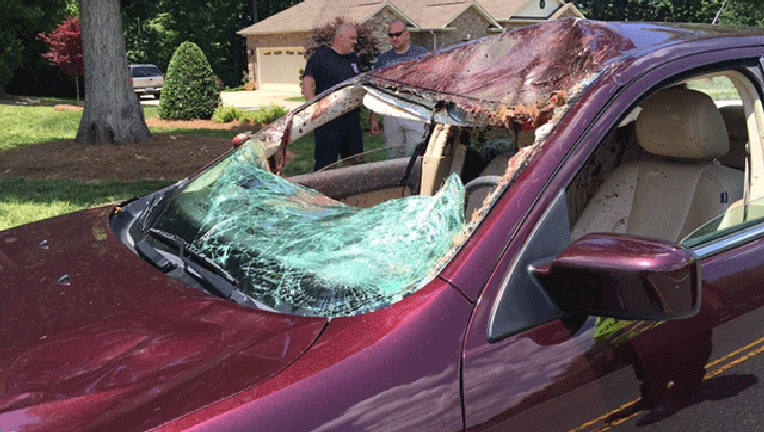 article
HUNTERSVILLE, NC (WJZY) - One person has been treated for minor injuries after a deer crashed through their windshield Friday in Huntersville. 
The accident happened at 1:20 p.m. Friday, June 3 along Ranson Road. 
Witnesses told police on scene the yearling had apparently bounced off one vehicle before collided with a second. The deer went through the person's windshield, into the passenger side, and onto the floorboard. 
The driver sustained minor injuries, mainly scrapes and bruises. 
Unfortunately, the young deer did not survive the crash. 
The area was shut down for approximately 30 minutes.