Detroit councilwoman worried for residents blaming Land Bank red tape for possibly losing homes
DETROIT (FOX 2) - Some Detroit residents on the city's east side, thought they were renting to own - but their houses are actually owned by Detroit's Land Bank Authority.
FOX 2: "Did you contact the Land Bank?"
"We don't know who the land bank is," said one man.
And that's the problem.
"Six hundred dollars a month for six years," said Ms. Banks.
FOX 2: "Who were you paying it to?"
"I was paying it to somebody that was not the landlord," she said. "A scam."
There are others who have been taking care of property for years and wanting to own it.
FOX 2: "You've been taking care of this house next to you for 17 years?"
"Absolutely," said Ruby Riley. "I went first to the city."
FOX 2: "And eventually to the Land Bank? What did they tell you?"
"They didn't give me (any) information, I've got to find my paperwork, I can prove my paperwork when I first went to the city," she said.
Riley says she has been taking care of the house since 2005 after her neighbor lost it.
Detroit Councilwoman Mary Waters wants the City Council to stop all sales - like a proposal for these people's homes, where a developer 
would buy more than 10 properties at a time.
"You just heard them say they've been fixing up their homes. Why aren't we doing all the we can as a city to help encourage home ownership,: Waters said. "I mean, it breaks my heart.")
The Land Bank's Alysa Strickland says the scammed occupant can still get the house -  but they do need to show some paperwork to support their connection to the property, and pass an inspection, to make sure the property is safe.  
"Step one is to see if they qualify for the buyback program," she said. "We're not kicking people out in the street."
"City Council, we cannot move forward with this sale," Waters said.
We're told that the proposed developer will work with these residents.
FOX 2: "What do you say to these people who say they've contacted the Land Bank and they got the runaround?"
"They need to work with us," Strickland said. "We're never interested in giving somebody the runaround, but there are policies and procedures that we have to follow."
"Bring us something that says you own it," said one resident. "We never get that."
For more information on the Detroit Land Bank, go here.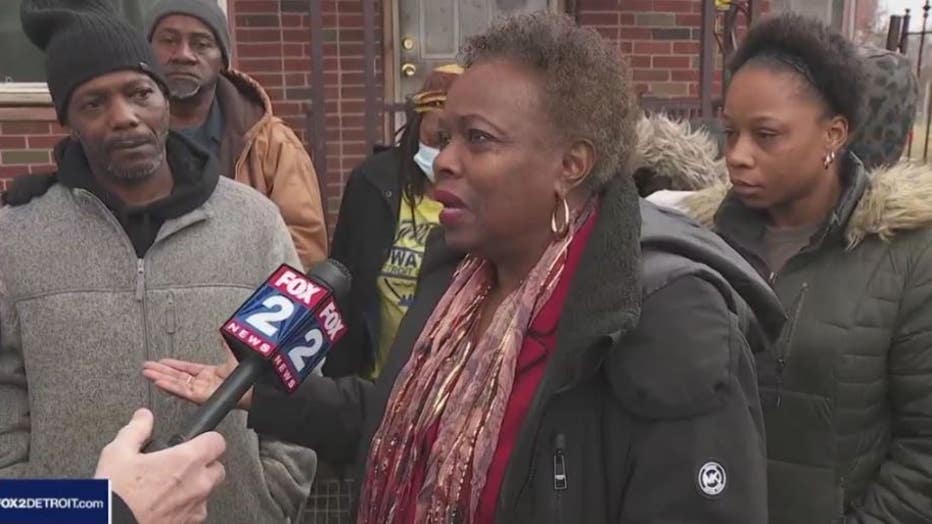 Detroit Councilwoman Mary Waters