Detroit police release photos of persons of interest in triple shooting, vehicular killing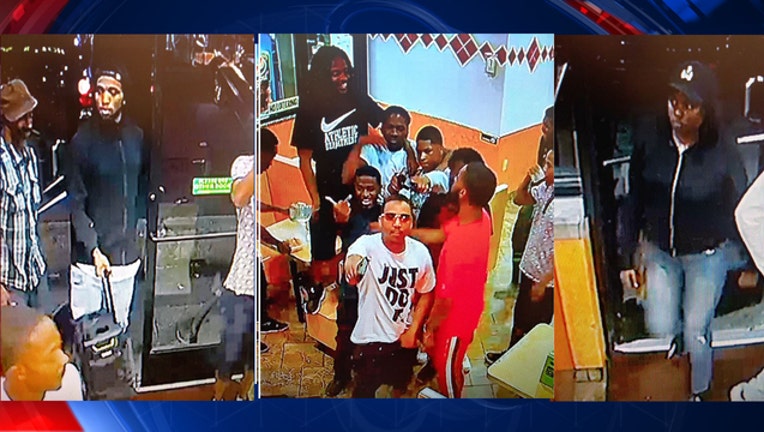 DETROIT (FOX 2) - Detroit police are asking for the public's help to identify some persons of interest in a triple shooting. 
The department released photos of some people they think might know what happened on July 22, when three people were shot. One of the victims was also hit by a car and died. 
Police say the victim that died was a 29-year-old man, and a 54-year-old man was hurt in the arm and a 26-year-old woman was in serious condition after she was shot in the shoulder. 
This happened around 12:30 a.m. near Wyoming and Fullerton. Police said the shooting scene spanned two blocks, and they found spent shell casings in the area. They have not been able to provide a motive for the shooting.
It is unknown at this time who fired the shots, however the persons of interest may have information that can help. 
Police are also looking for the following vehicles that may have been involved:
Blue Ford Fusion, dark colored Dodge Caliber, gray Chrysler 300, blue Chevy Blazer and a black Chevy Monte Carlo.
If anyone has any information, they are asked to contact the Detroit Police Department's Homicide Unit at 313-596-2260, or Crime Stoppers at 1-800-SPEAK-UP. You will remain anonymous.