Does Michigan owe you money or property? Here's how to check
DETROIT (FOX 2) - The state of Michigan could owe you cash or unclaimed property and is encouraging you to search the state's database and recoup your money.
According to a press release from the state, the Michigan Department of Treasury has millions of dollars in assets from bank accounts, uncashed checks, valuables, and stock certificates. These properties were turned over to the state after they were determined to be abandoned - as required by law.
The treasury department is the custodian of all of these assets and wants to reunite them with their owners - or the owners' heirs. If any of them belong to you, the state of Michigan wants you to have them back and Feb. 1 is 'unclaimed property day', according to Governor Gretchen Whitmer. 
"Unclaimed Property Day is our annual reminder that Michiganders should check to see if they have something in the state's 'lost and found box,'" said Governor Whitmer. "The Michigan Department of Treasury has returned more than $500 million in property to the rightful owners or their heirs over the last five years. Searching for property and filing a claim is as easy as a few clicks of a mouse. I encourage all Michigan residents and businesses to check if they have any lost property that needs to be reclaimed."
According to the National Association of Unclaimed Property Administrators, more than $2.87 billion dollars in unclaimed property was returned to rightful owners around the country in 2021. In Michigan, nearly $137 million was returned to rightful owners last year.
Is there a charge to claim your property?
No. There is no charge. If you find yourself on a website that claims to return your property and is asking for payment - leave that site immediately.
READ MORE: These are the top 10 most stolen vehicles in America, report finds
The state of Michigan emphasizes that it does not charge for residents to claim their unclaimed property.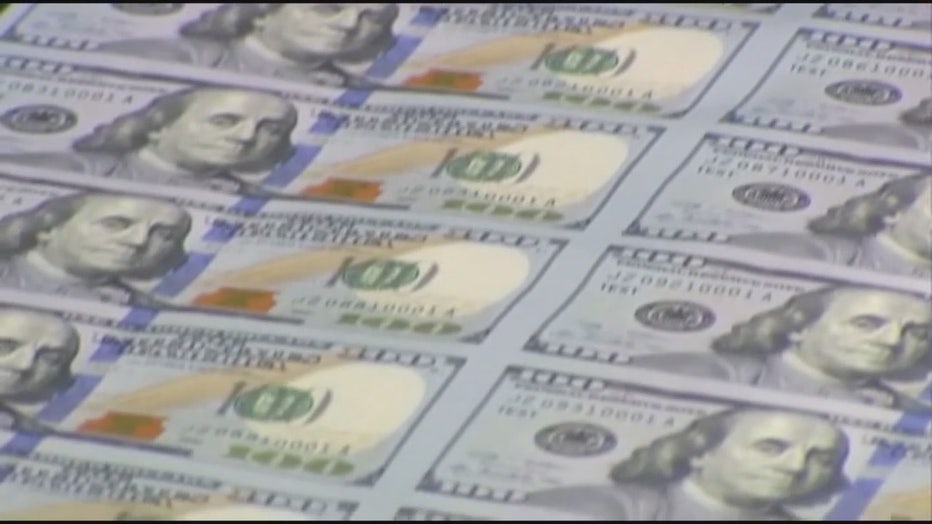 How to search for Michigan unclaimed properties
The state of Michigan's unclaimed property site is very simple to use. You just need to enter your last name or the name of your business. If you have a common last name (like Smith, Jones, or Williams) it may be helpful to enter your first name as well. 
You can then narrow your search results by city and zip code to make sure you find the right property. Then click search.
Exact matches will be shown first on the next screen.
If you believe you may have a property under a different name, you can search for your maiden name, business or non-profit name as well. 
All properties are either $50 or more, stock proceeds, or tangible items such as safe deposit box contents.
How to claim your property
If you find property or money that belongs to you, just click the "Claim" button next to your name.
Then move your mouse to the 'Continue to file claim" button. A dropdown will appear with another button that reads "Review claimed properties. Click that button and you can see which properties are waiting for you to claim
You'll have to declare if you are claiming it for yourself, your business, or someone else and then click file claim.
The state will then ask you for your contact information and more details in order to return your property.
After you've initiated your claim, you'll receive documentation from the Department of Treasury with a claim ID.
Claimants may also call 517-636-5320 between 9 a.m. and 2 p.m., Monday through Friday.
"Everyone should take advantage of Unclaimed Property Day," said State Treasurer Rachael Eubanks. "One in seven people has unclaimed property nationally. Take a little time today to search by name or business. My team is ready to help begin the process to reunite Michiganders with their unclaimed property."
Documents needed to claim Michigan property
Once you've made your claim, you'll have to upload documentation to the state to prove that you are who you say you are.
The documents must be standard file types (PDF, TIF, PNG or JPG) and must be less than 10 MB.
When you upload images, be sure to trim out excess portions like a white background. Some claims may require original documents and cannot be uploaded.
If in doubt, refer to your claim form to determine what kind of documentation is needed.
How to track your claim
Once you've made a claim and have not received your property, you can track the status. 
After you've submitted your claim, you'll get a claim ID. Make sure you hang on to that as you'll need it to search on the state's page. 
The state says some claims could take up to five approvals before the property is released so you're encouraged to check back once you have your claim ID.