Dog fighting ring broken up, 25 dogs, drugs, and dog fighting equipment seized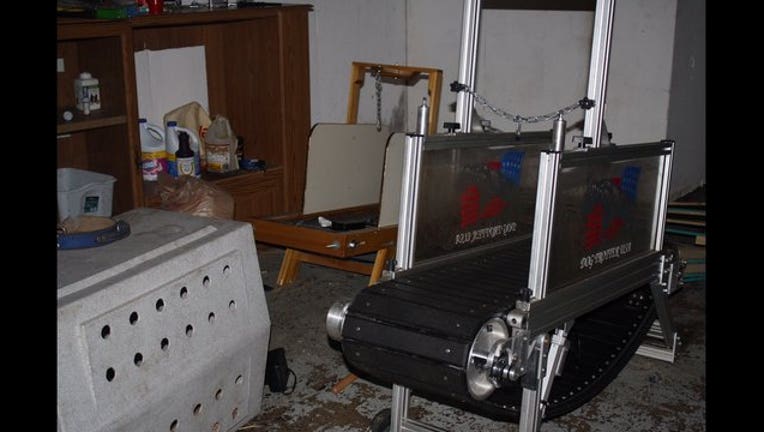 article
The Michigan State Police has broken up a dog fighting ring that spanned at least two cities in Metro Detroit.
According to MSP, officers executed a search warrant Thursday night in Inkster and Westland pertaining to dog fighting. MSP reports seizing 25 dogs, all of whom have been turned over to the Michigan Humane Society.
During the search warrants, MSP says they recovered cocaine, marijuana, and $25,000 in cash. They also recovered a large amount of dog fighting equipment, including treadmills and cages to keep the dogs.
The photo above shows some of the equipment that was recovered during the searches.
Michigan State Police reports that the dogs are being as part of the investigation and are not available for adoption at this time. MSP will announce when they're available at a later date and are urging people NOT to contact the Michigan Humane Society about these animals