Dog of fallen sergeant Collin Rose's family goes missing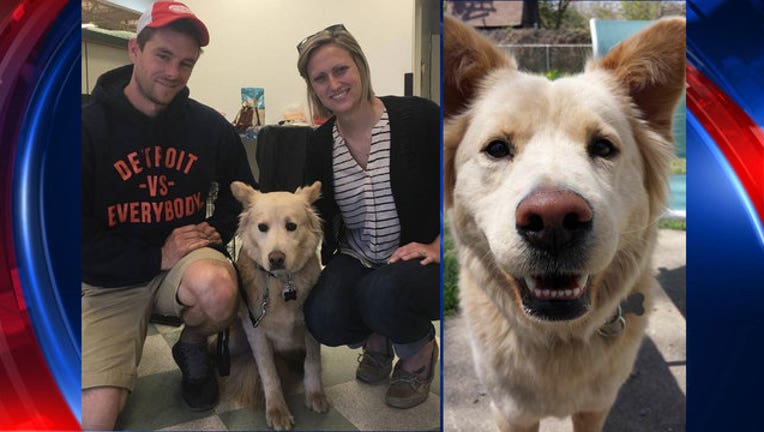 article
ROCHESTER HILLS, Mich. (WJBK) - The family of fallen Wayne State Police Sergeant Collin Rose is hoping you can help find his dog that went missing this week.
Marsha, a 5-year-old blonde golden mix, has been sighted a few times in the Rochester Hills area since she disappeared. 
She was spotted Wednesday night near Bloomer Park in the area of John R and Walton. Another sighting was reported on Auburn Road near Leach.
Earlier this week, she was seen on Tuesday near Lutheran High School Northwest. That's in the area of S Livernois Road and M-59, between Hamlin and Auburn roads. 
Marsha weighs about 55 pounds. She has no collar on, but does have a shaved neck due to previous bite wounds. She is reportedly very fearful and will run.
If you see Marsha you're asked to call the Oakland County Sheriff's Office at 248-858-4951. Their staff and animal control officers are aware of the case. 
Vigil marks 1 year anniversary since Wayne State Sgt Collin Rose's murder
The information posted to the Officer Colin Rose Memorial Foundation on Facebook says the dog belonged to Rose and his fiancee, Nikki. 
Rose was killed in the line of duty while patrolling near campus in November of 2016. He is remembered for his work to build stronger relationships between the community and local police.