E. Lansing Police post tongue-in-cheek plea to catch vandalism suspect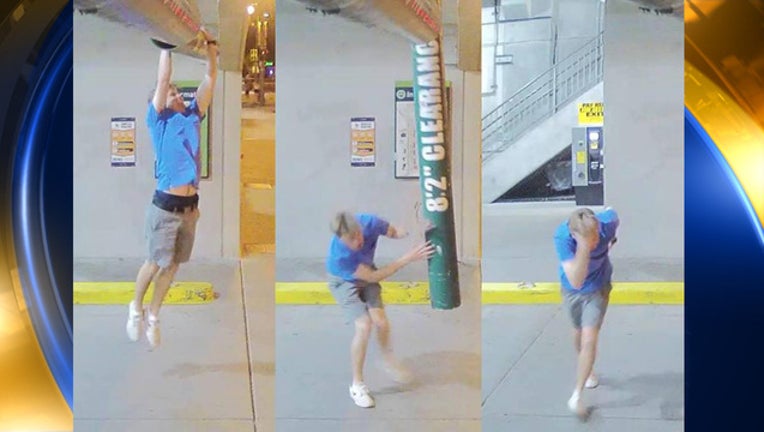 article
EAST LANSING, Mich. (WJBK) - East Lansing Police are using social media in an effort to catch a vandalism suspect. That -- and a little humor.
They posted pictures on their Facebook page Tuesday night showing a blonde-haired guy jumping up to do a pull-up on the clearance sign in a parking lot -- but he pulled the bar right down and it hit him in the head.
Another surveillance picture shows the guy running away.
In the caption the department asks, "Were you trying to impress your friends with your pull up abilities?"
"Did that not go quite as planned?"
"Does your head hurt?"
"If you answered yes to all of those questions you might be who we are looking for."
They go on to say that in addition to damaging his ego, the suspect also caused $163 worth of damage to the sign.
But they think he's suffered enough punishment and won't press charges if he turns himself in. They're only asking for him to pay for the repairs.