Elon Musk's Twitter conducts yet another round of layoffs, firing dozens: report
Elon Musk's Twitter conducted yet another round of layoffs this weekend, reportedly firing 50 employees in an effort to further cut costs at the company.
The layoff struck engineering teams related to advertising and Twitter's app, according to The Information. Musk has laid off thousands of Twitter employees since gaining control over the company in October.
Twitter did not immediately respond to a request for comment from Fox News Digital.
Musk has complained of plunging revenue since taking over Twitter, with many advertisers leaving the platform.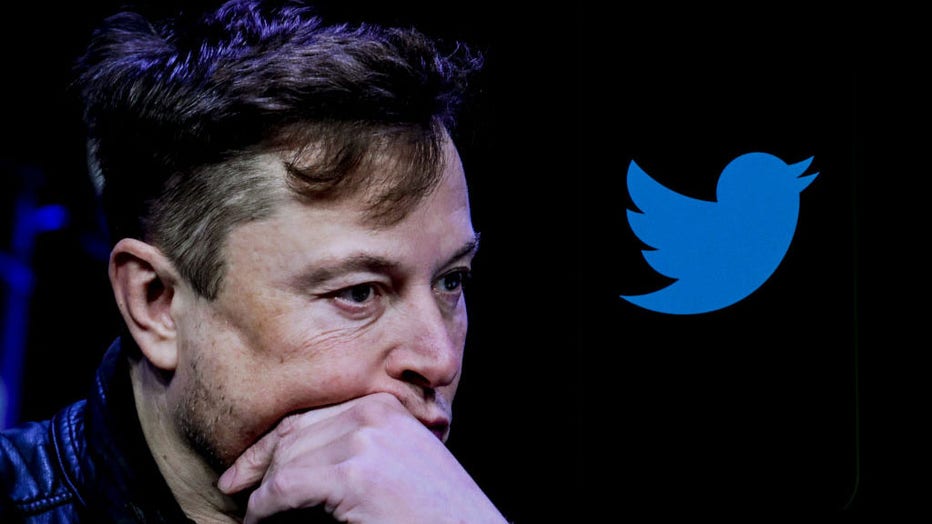 In this photo illustration, the image of Elon Musk is displayed on a computer screen and the logo of twitter on a mobile phone in Ankara, Turkiye on October 06, 2022. Muhammed Selim Korkutata / Anadolu Agency
ELON MUSK TO ROLL OUT MULTI-COLORED VERIFICATION CHECKS
Musk joked grimly about Twitter's profits last week.
"Say what you want about me, but I acquired the world's largest non-profit for $44B," he wrote on Twitter.
TWITTER SAYS ONLY PAID SUBSCRIBERS WILL BE ABLE TO USE TEXTS FOR TWO-FACTOR AUTHENTICATION
Nevertheless, Musk has bragged that the platform has seen skyrocketing use since he took over.
Musk's cost-cutting efforts led to the firing of roughly 3,700 employees in recent months, leaving the company with a staff of roughly 2,000.
Musk's changes to the Twitter platform have related largely to the Twitter Blue subscription program, which now allows users to pay a monthly fee to secure their own blue "verified" badge.