Attorney says ex Pistons GM Rob Murphy cleared by team in February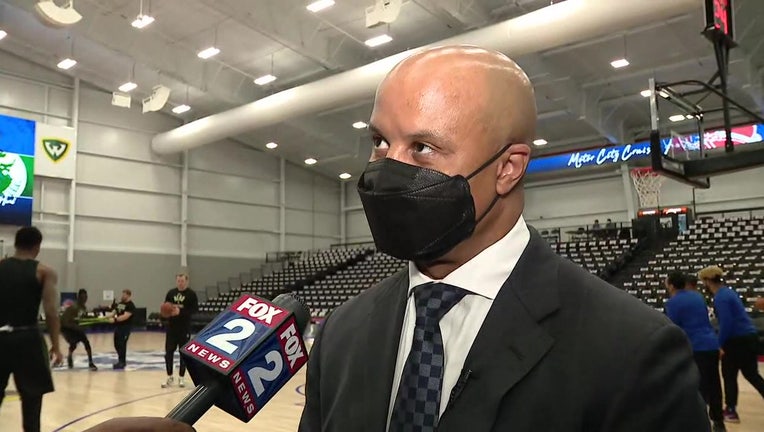 article
DETROIT (FOX 2) - The attorney for ex Detroit Pistons assistant GM Rob Murphy says his client is innocent of the claims of sexual harassment and assault.
In his first statement since the accusations first surfaced last fall, Murphy, through his attorney, is maintaining his innocence. Murphy's attorney, Steven Potter, said he had advised Murphy remain silent through the course of the accusations and investigations. Now, he says, that's not possible.
"My client has maintained his silence and patience since he was put on administrative leave by the Pistons in October 2022. He passed a polygraph test administered by the President of Michigan Association of Polygraph Examiners on November 16, 2022, and he fully cooperated with the Pistons' investigation conducted by outside counsel.  Subsequently, his legal team received an email from Pistons' General Counsel on Feb 20, 2023, that confirmed the outcome of a month's long investigation," Potter's statement said.
According to Potter's statement, the investigation concluded there was no evidence to support claims of harassment, discrimination, or retaliation by Murphy or the Pistons.
Murphy, who was terminated on May 3, was placed on leave in the fall when DeJanai "DJay" Raska claimed she was harassed and assaulted by Murphy.
Potter said Raska and her attorneys are trying the case in the court of public opinion.
"We believe that any attempts to try this case in the court of public opinion are detrimental for all parties involved, and we will refrain from engaging in the same tactics.  Our request is that people withhold judgement about Mr. Murphy and these allegations until which time our case is presented in an appropriate setting," the statement said.
Raska, who worked as a representative for some athletes, said she was hired to work at the Pistons after connecting with Murphy on social media. She said she wound up as a sitter, keeping an eye on Murphy's son and was also sexually harassed and assaulted by Murphy.
"He tried to force me to engage in sex with him at his house and it was forceful. And it was to the point where I had to gain my strength mentally, emotionally, and physically to get myself out of that situation," she said.
Raska said she told him no multiple times and she eventually left the team - but says Murphy wouldn't leave her alone. It ultimately led to coming forward in October 2022 and has filed a civil suit in Wayne County against Murphy and the Pistons organization for sexual harassment and retaliation and assault and battery.
In response to Murphy's attorney's statement, Raska's attorney, Megan Bonanni released her own statement:
"Our client is telling the truth, it's as simple as that."