Farmington Hills police write #FindDani on squad cars to reignite Danielle Stislicki search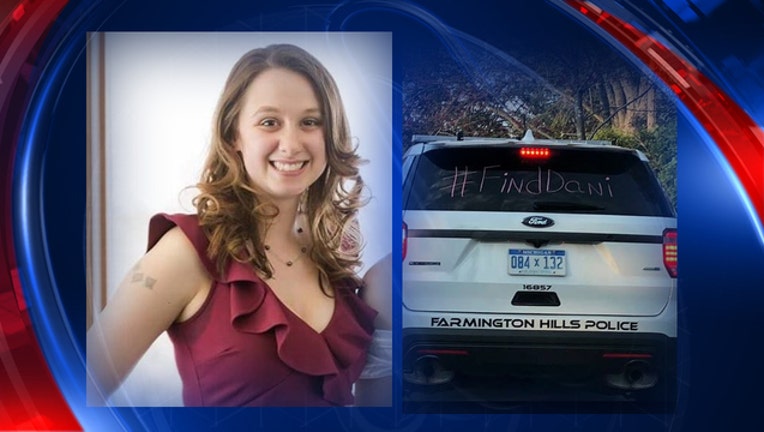 article
FARMINGTON HILLS, Mich. (WJBK) - Farmington Hills police write #FindDani on squad cars to keep Danielle Stislicki search alive
It's been 17 months since the disappearance of Danielle Stislicki.
Hoping people don't forget about the case, Farmington Hills police have written #FindDani on the back windows of police department vehicles.   
Police hope it'll show support for the Stislicki family as well as draw renewed interest in the case and generate tips.
Danielle Stislicki's mother shares thank you, urges community to stay aware
Stislicki went missing Dec. 2, 2016. It was reported the 28-year-old woman was last seen with Floyd Galloway Jr., who was a security guard at her job in Southfield.
Galloway, a person of interest in Stislicki's disappearance, is in prison in an unrelated case for attempted rape. He was sentenced for attacking a 28-year-old female jogger on September 4, 2016 in Hines Park. She told police a man grabbed her, and strangled her as he dragged her down an embankment. Able to fight him off, she called police.
Danielle Stislicki's family's plea hours before Galloway sentenced for attempted rape
Galloway has not been charged in connection with her disappearance.
The family is asking that other victims will find the courage to come forward, knowing they are safe now that Galloway is behind bars.
Danielle Stislicki's mother speaks after person of interest accepts plea in other case
To learn more about the search, visit finddani.org.