Former MSU basketball star Keith Appling receives jail time in weapons charge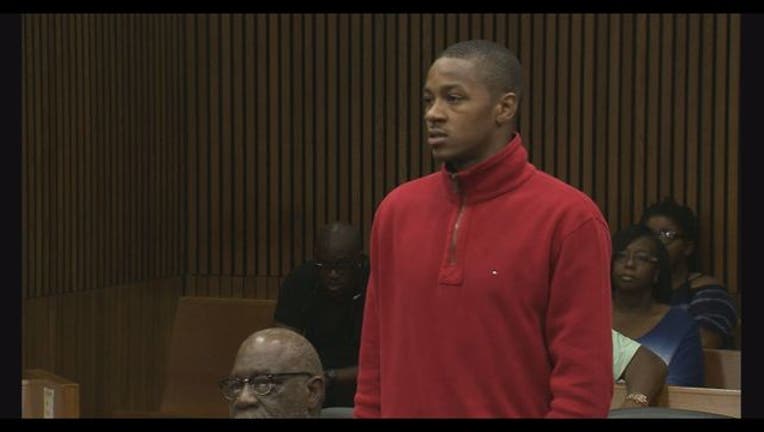 (WJBK) - Per his plea agreement, former Michigan State basketball player Keith Appling was sentenced Thursday morning to one year in jail.
Wayne County Circuit Court Judge Lawrence Talon also requires Appling serve 5 years of probation. He will not be eligible for early release from Wayne County Jail.
Appling pleaded guilty to one count of carrying a concealed weapon and one count of resisting and obstructing a police officer. His remaining charges were dismissed.
Before his sentencing, Appling took a few moments to speak, first apologizing to the arresting officers by name.
"I'm extremely disappointed in myself and I know I let a lot of people down, especially in my community - young kids who look up to me and my precious mother, who couldn't even make it here today because of how crazy this whole situation has driven her," Appling said. I know I made some mistakes but I've definitely learned from them and I'm ready to get my life back on track, and once all this is resolved, your honor, I promise that you will never see my face in the court of law again."
The incident happened in August 2016 in the area of Seven Mile and Russell in Detroit. Police pulled Appling over after he failed to use his turn signal, and when officers say the car smelled of marijuana.
While Appling did present his medical marijuana card, officers told him he was not allowed to smoke in the car. They asked him to step out so they could search for narcotics.
He refused and rolled his window up, catching an officer's arm. The officer was able to yank his arm free and Appling took off. Police pursued and Appling came to a stop a few blocks away.
When officers approached the car a second time, they noticed a blue Gucci bag sitting on the passenger's seat was gone. They backtracked and found the bag on the side of the road, containing a pair of gym shoes and a handgun with 10 live rounds.
He was arrested and taken to the Detroit Detention Center.
Appling, who played for the Spartans from 2010-14, had also previously been in trouble for drugs and weapons charges that stemmed from a situation outside a strip club in Dearborn in May.
SEE MORE: