Teen's early Christmas gift turns into $613,848 Michigan lottery jackpot
DETROIT (FOX 2) - Christmas came early for one Detroit woman who was gifted a Michigan lottery ticket this holiday season. 
The lucky winner scored a $613,848 on a Lucky 7's Fast Cash jackpot after her friend bought her the ticket at a gas station.
"He handed the ticket to me and said he bought it for me because he wanted to get me a little something as an early Christmas gift," she told the Michigan Lottery.
It's likely one of the biggest surprises the winner has received over Christmas considering they're only 19 years old. They were at a Mobil gas station in Detroit on Van Dyke when they bought the ticket.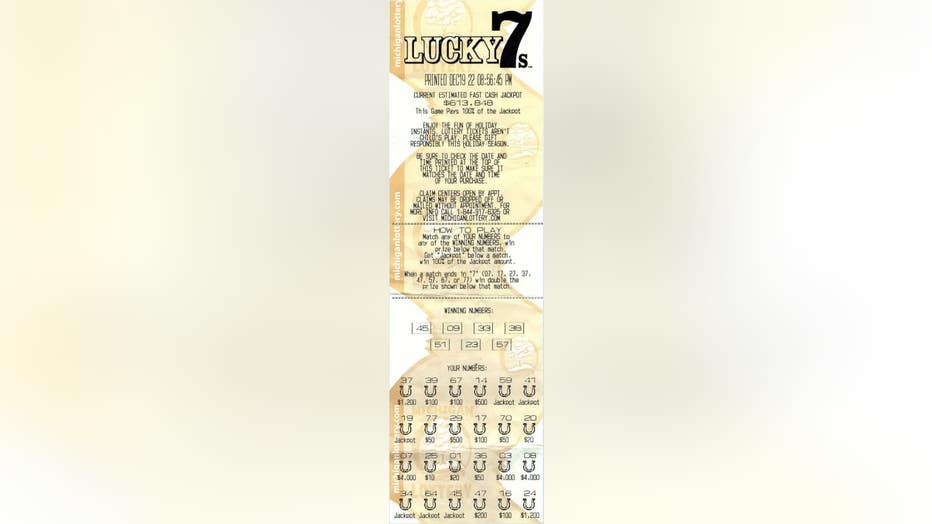 "We looked the ticket over together and when we saw I'd won the jackpot, we started screaming and jumping up and down! We looked the ticket over several times because we couldn't believe it was real. I called my family right away to tell them the good news."
RELATED: Michigan ER staff wins $1 million Powerball prize
The teen recently visited the lottery headquarters to claim the prize. She plans to save her winnings, the lottery website said.