Frost Advisory overnight will bring a chill with frigid drop
FOX 2 (WJBK) - After a cooler but sunny day, plan on things getting quite frigid out there tonight. Frosty in fact!
A Frost Advisory is in effect late tonight through early Thursday morning. The city of Detroit will fall to about 38 degrees, but outer suburbs could get as low as 32 or 33 degrees.
If you planted any flowers, vegetables, or fruit, it would be a smart move to cover those up tonight. Simply use an old bed sheet and that should do the trick.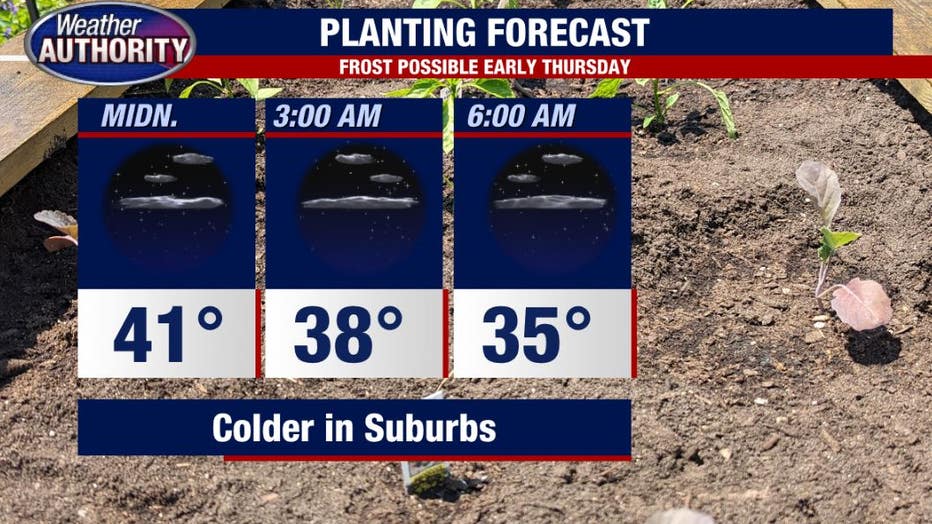 By the way, this is the coldest night we've had since that chilly snap to start the month.
Temperatures warm up quickly tomorrow under another sunny day. We will get to 40 degrees by 8 a.m. and will continue to build to a high in the upper 60s.
The end of the work week brings a return of the rain as showers are possible late Friday afternoon into early Saturday morning.
Saturday temperatures will be cooler thanks to excess cloud cover but the sunshine returns to wrap up the weekend.