Grieving sisters lose brother in drowning, need help sending his body back to Michigan
FOX 2 (WJBK) - A family is in mourning tonight - they have to bury their little brother. But first, they need to get his body home from Texas.
Tony Anderson was the younger brother to Crystal and Marquisha is remembered as the life of the party.
"He was the best part of both of us," said Crystal Anderson. "I called us the three amigos. No matter what, he was going to make you laugh he was going to make you smile."
Tony recorded a video in the very same Texas lake he would drown in a couple of months later.
"I'm in the water, but I ain't too deep, you feel me - I ain't too deep," he says in the video. "I ain't all the way out there."
On Saturday he was at the lake with friends when he drowned.
"They called us and told us they were all out at the water, and I guess when they turned around they didn't see my brother," said Marquisha Anderson. "One of his fears was drowning, biggest fear drowning and spiders."
While he was trying to overcome his lifelong fear of the water, Tony was incredibly cautious.
"Like (his) waist (deep) that's as far as he would normally go in the water, between waist and knee," said Crystal.
"(There's) so much that we just don't know."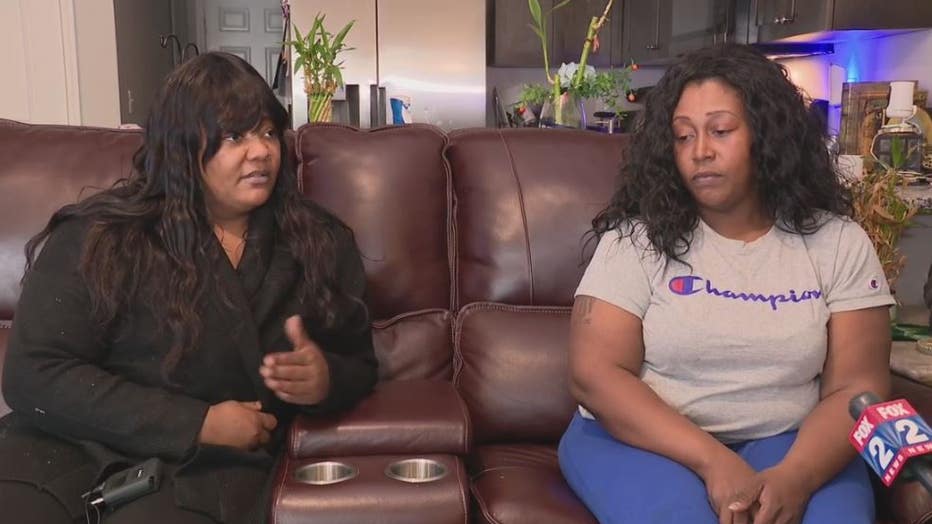 Crystal and Marquisha Anderson
While they grieve and try to understand how this could have happened, the Anderson sisters are also trying to raise enough money through GoFundMe to bring Tony back home to Metro Detroit.
He had relocated to the Dallas area last fall.
"Because of course we've got to have airfare, he has to be embalmed and everything down there before we send him to another funeral home down here," said Marquisha.
"So we're just looking at just getting him here we're looking at thousands of dollars," said Crystal.
Meanwhile, Marquisha and Crystal say they'll likely never have the closure they so desperately want.
"We're not there so we can't like, look into everything the way that someone who has family there would be able to," Crystal said.
If you would like to contribute to the family's GoFundMe, go HERE.