Huron-Clinton Metroparks announces first physical location in Detroit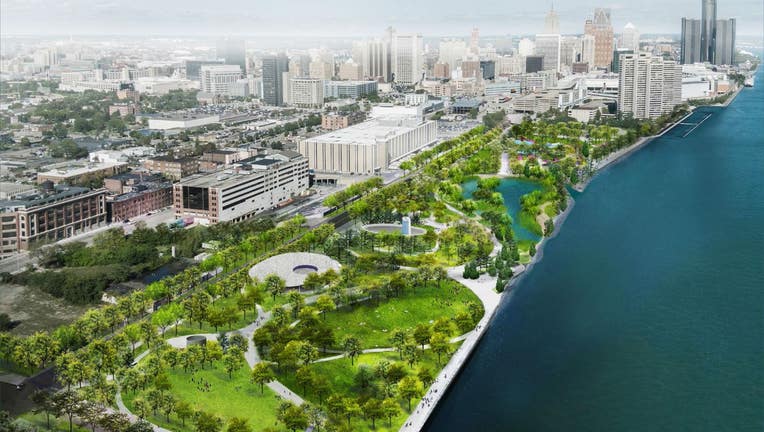 article
DETROIT (FOX 2) - For the first time ever, the Huron-Clinton Metroparks will open its first physical location within the city of Detroit. 
The unveiling of the Huron-Clinton Metroparks Water Garden in 2024 will mark the first time the regional park system will offer opportunities for visitors in the Motor City. The 2.5-acre garden will be one of four attractions that's being constructed within Centennial Park along the Detroit River.
The garden's announcement is the culmination of years of partnering between the parks system and the Detroit Riverfront Conservancy, which had previously put on programs that helped residents engage with the surrounding environment. One of the most successful programs was the Swim in the D initiative. 
The water garden represents a much bigger step for the metroparks.
"The Metroparks form a greenbelt of vibrant active and natural spaces around the metro Detroit region, but for decades there has been a gap in Metroparks presence within the city of Detroit," said Amy McMillan, the group's director. "We are finally making progress towards closing that gap and establishing a physical presence that residents can engage with daily."
The garden will include:
Winding walking paths
Tranquil seating areas
Educational signage for outdoor learning and classes
The riverfront's CEO said they were thrilled by the announcement.
MORE: This bird's supercharged memory helps it survive the winter - and grow forests in the process
"The partnership between the Detroit Riverfront Conservancy and Huron-Clinton Metroparks has already reached thousands of people in our region," said Mark Wallace. "For more than two years, we have been introducing Detroiters to the Metroparks and connecting Metroparks visitors to the Detroit Riverfront.  Those numbers will continue to grow when we open the Water Garden at Ralph Wilson Park in 2024."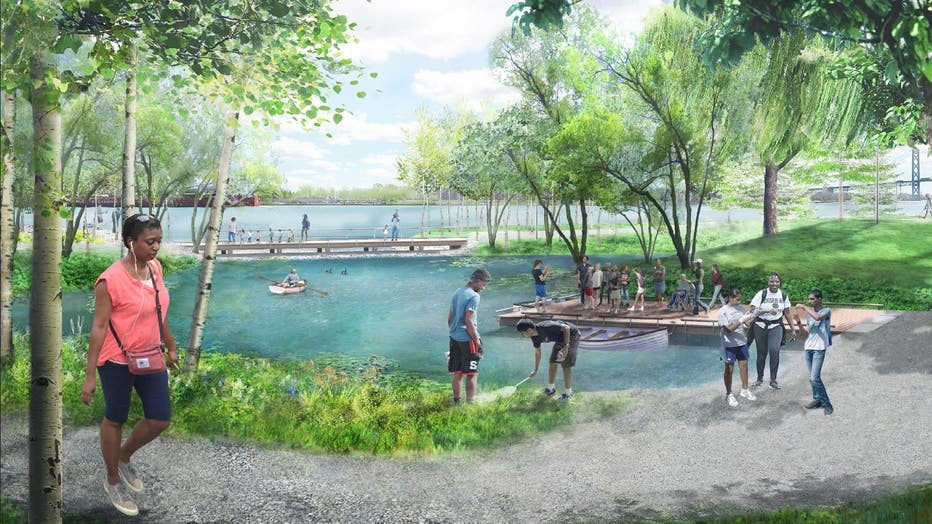 A 2.5-acre garden will be one of the larger attractions within the park. It's expected to open in 2024. (Photo courtesy of the Huron-Clinton Metroparks.)
The garden's announcement is significant for two other reasons. It comes as the metroparks outlines a new vision for the next three years, and it's part of one of the conservancy's biggest projects. Some 5.5 miles of the riverfront is being revitalized in a move to boost the local economy and improve access to green space. 
The other attractions announced within the Ralph C. Wilson, Jr. Centennial Park include regulation basketball courts, a play garden for kids, and a special events area with a large lawn for seating.