It's a boy! April the giraffe gives birth to fifth baby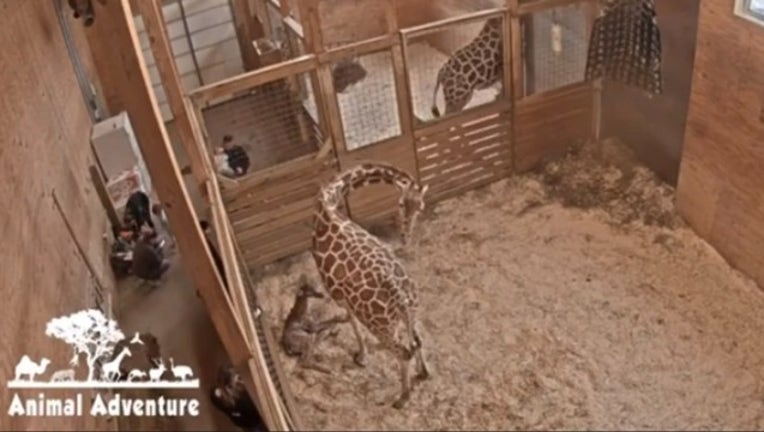 article
HARPURSVILLE, NY (FOX 35 ORLANDO) - April the giraffe is a mommy for the fifth time!
The world's most famous giraffe gave birth to a boy calf just after 12:40 p.m. Saturday afternoon at Animal Adventure Park in Harpusville, New York. The event had people from around the world watching it happen via livestream on social media. More than 300,000 watched the birth live on YouTube.
The calf is April's second since becoming a resident at the park in 2015.
April became a viral sensation in 2017 when the zoo livestreamed her fourth pregnancy and birth. Fans were glued to the livestream for months waiting for the arrival of the baby. When she finally welcomed her calf Tajiri into the world on April 15, 2017, more than one million people were watching.
No word yet on what he'll be named.