January rents had the smallest increase since May 2021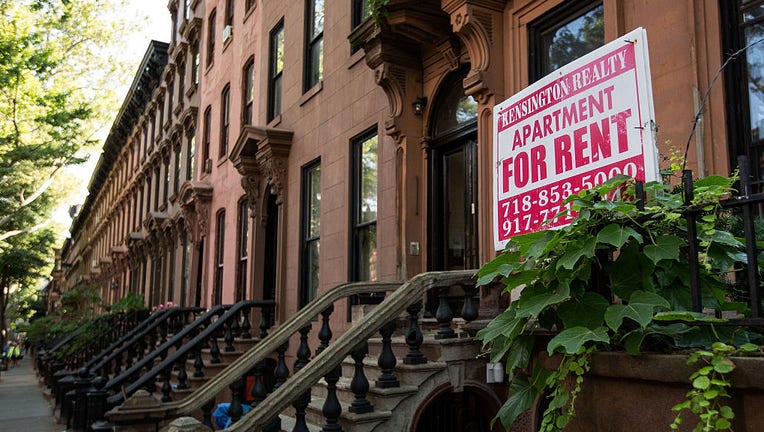 article
Rent price growth in January slowed significantly thanks to waning demand and a boost in rental supply, according to a recent report from real estate brokerage Redfin.
Last month, median U.S. asking rent climbed 2.4% annually to $1,942, according to Redfin data. This not only marked the smallest increase since May 2021 but the eighth consecutive month that rent growth slowed. 
For context, last month's rent growth was about one-sixth the pace of January 2022. At the time, rents were up 15.6% from a year earlier, Redfin reported.  
According to Redfin, demand slowed, in part, because costs are still elevated compared to pre-pandemic times. Rents dipped 1.9% in January from a month prior. However, Redfin noted that rents are still 22.5% higher than they were in January 2020. 
Demand, according to the brokerage, also dropped given persisting inflation, widespread economic uncertainty and slowing household formation. 
SURGING RENTS SQUEEZING MIDDLE-CLASS AMERICANS THE HARDEST, STUDY SHOWS
At the same time, rental supply has also grown because of "an influx of construction in recent years" coupled with the recent increase in people opting to rent out their homes instead of selling, the brokerage continued. 
As of now, Redfin Chief Economist Daryl Fairweather said the real estate firm is monitoring whether rents will fall year over year, which hasn't happened since the onset of pandemic. 
"If rents do start falling on a year-over-year basis, it will mean that renters have more room to negotiate," Fairweather. "It may also prompt more landlords to sell their properties because they're no longer getting a good return on their investment."
HOW HOUSING IS FUELING RED-HOT INFLATION
The nationwide rental vacancy rate is projected to grow in the coming months with more rentals hitting the market, a good indicator that rental prices may continue to slow, Fairweather continued. 
In January, 11 markets saw median asking rent fall with Phoenix, Ariz. taking the lead. 
In Phoenix, the median asking rent declined 6.7%. Falling closely behind was Oklahoma City, Okla., and New Orleans, La. where median asking rent dropped 6.3% and 5.2%.
Raleigh, N.C., Cleveland, Ohio and Indianapolis, Ind. saw the largest increases.