July 4th pet safety: What to do if you find a lost pet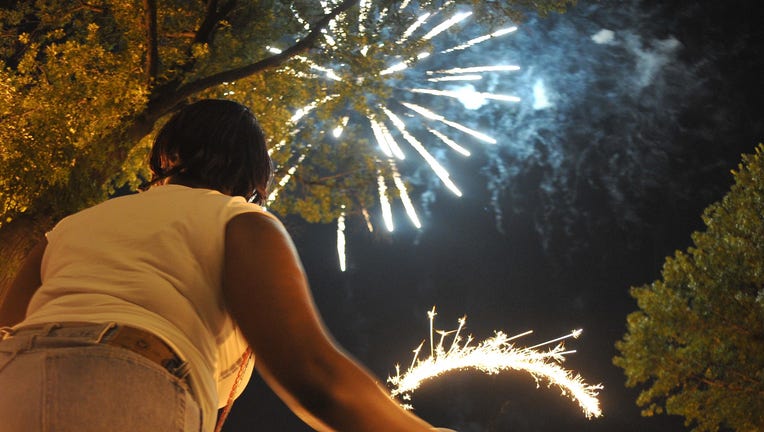 article
After every Fourth of July holiday, animal shelters are flooded with pets that were spooked by fireworks celebrations, and it's not just pets that end up lost or injured.
"Many animals become so frightened by the noise and commotion of fireworks that they run from otherwise familiar environments and people, and sadly become lost," the American Humane Society says. "They may also suffer devastating or even fatal health effects from the stress."
The flashes and sounds can also cause strays and wild animals to bolt into roadways, which means more animals are struck and injured by vehicles.
RELATED: 7 family-friendly alternatives to 4th of July fireworks
"Wildlife rehabilitation centers are often flooded with traumatized, injured and orphaned wild animals after the holiday," the AHS says.
What to do if you find a lost pet or animal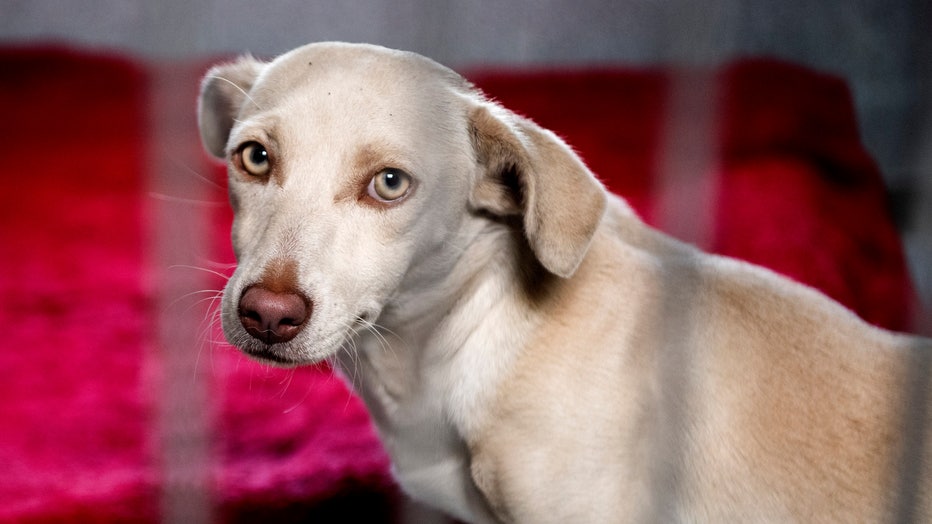 This blond Dachshund mix waits for its owner at OC Animal Care in Tustin on Thursday, July 5, 2018. (Photo by Paul Bersebach/Orange County Register via Getty Images)
Here are some steps you can take to help if you encounter a lost pet or stray animal, according to the AHS:  
Capture it if you can do so safely: If you see a stray cat or dog, approach the animal slowly and cautiously, speaking in a calm and soft voice as you get closer. Don't risk getting injured if it is acting aggressively. Food can be a helpful tool in getting a frightened animal to approach you.
Dogs should be secured on a leash or in a fenced yard. If you don't have a leash, you can use a belt or a rope in the interim, but they shouldn't be a permanent solution. Cats should be secured in a carrier or cardboard box with air holes. If you don't have either, they can stay in a small room of your house or in your car for short time if the car is ventilated and not too hot.
Call local authorities: If you can't approach the animal safely or if the animal runs away, call your local animal control center or the non-emergency police department line. Tell them the exact address where you last saw the animal.
Check for identification: If the pet is wearing an ID tag, try contacting the owner so the pet can be immediately returned. If you can't reach the owner quickly, consider keeping the pet for a few hours to see if you get a callback. Immediately file a "found" report with your local animal shelter. If you can't keep the pet, bring it to the shelter.
If the pet isn't wearing an ID tag, you can take it to a shelter or call your vet's office to get it scanned for a microchip. Staff can look up the owner's contact information if the pet has one. Post a photo of the lost pet on the animal shelter's online database if it's an available feature.
Post fliers and post on social media: Most pets go missing near their homes, so if possible, post "found" pet fliers with pictures and your contact info in the area where you found the animal. Take the fliers to local vet clinics and post on craigslist, Nextdoor and social media sites.