Kid Rock responds to calls to cancel Detroit concerts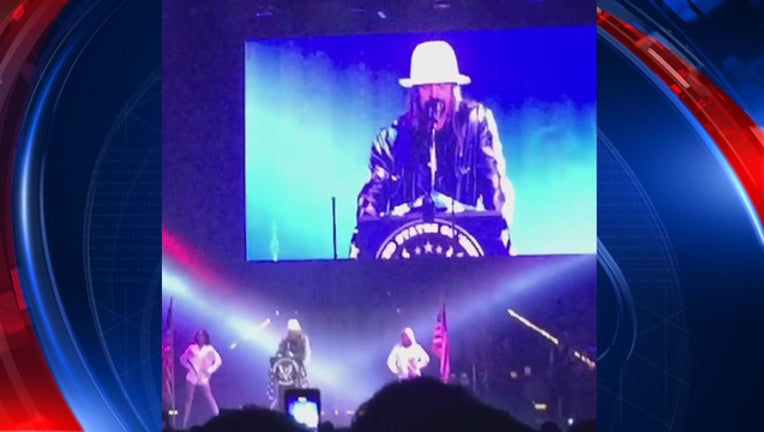 (WJBK) - Kid Rock says criticism about his upcoming concerts in Detroit is politically motivated.
The Detroit-area native whose real name is Robert Ritchie posted an obscenity-laced response Monday on Facebook to a planned protest by the National Action Network's Detroit chapter.
The first of six concerts at the new Little Caesars Arena is scheduled Tuesday. The civil rights group last week called for their cancellation because of Kid Rock's past display of the Confederate flag during performances and his recent criticism of black former NFL player Colin Kaepernick for refusing to stand during the national anthem last year.
Kid Rock wrote, "None of this would be going on if I were not thinking of running for office."
He has been encouraged to run for the U.S. Senate as a Republican.
WARNING: Post contains explicit language.


Back in February, RollCall.com reported that Kid Rock was being eyed to run on the GOP ticket in Michigan. A rep for the Michigan Republican Party told Fox News that, as far as she knows, no one has reached out to him, but she thinks it would be a great idea if someone did.
It appears someone did. He said that people kept asking if the website was real and that it "absolutely" was.
FOX 2 has reached out to Olympia Entertainment for a statement, as well as Sam Riddle.
The Associated Press contributed to this report.