Man receives 10 years for sexually assaulting girlfriend's teenage daughter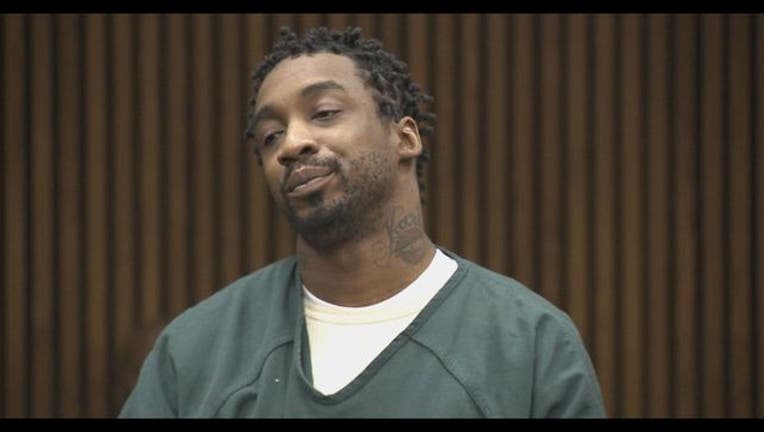 article
(WJBK) - Denying the charges up until his sentencing despite pleading guilty, a man accused of sexually assaulting his girlfriend's teenage daughter was sentenced to 10 years in prison Tuesday.
Kevin Price was sentenced to a minimum of 10 and a maximum of 20 years for sexually assaulting his girlfriend's 15-year-old daughter. He pleaded guilty to three counts of first-degree criminal sexual conduct and one count of second-degree, and was sentenced as a fourth habitual offender.
Police say around 5 a.m. Sept. 29, 2017, police responded to a call in the 15000 block of Marlowe in Detroit.
Woman stabs boyfriend for allegedly raping teenage daughter
Officers saw Price running away from the home and investigators determined the teen had be sexually assaulted, and that it had happened multiple times between 2016-17.
Price and the victim's mother have been together for four years and have three young girls together. He has a criminal history that includes unlawful imprisonment, assault, weapons charges and home invasions.
Man suspected of raping girlfriend's daughter caught by Detroit police
Before Wayne County Circuit Court Judge Ulysses Boykin handed down his sentence, Price stated that his lawyer had been ineffective and therefore his court proceedings prior to the sentencing had been a "miscarriage of justice."
Judge Boykin dismissed the claims and asked if any victims wished to speak. The teen's grandmother spoke.
"It just broke my heart that after he did that to my oldest grandchild, we had to go get his three kids checked to make sure he wasn't just a savage monster. But we found out he's just a monster, he's not a savage monster, or maybe he just didn't get a chance to do it. Because sometimes they groom them until they get grown. But I'm glad this one is off the street and I'm pretty sure a lot of other people are," she said.
Asked if he wished to say anything before learning his sentence, Price said the following, in full:
"This case from the beginning has been some BS, what she said is a lie and she knows it. What her ... granddaughter is accusing me of is some BS. I'm being real ... I don't know how many times I have to sit here and say the same thing over and over again. She knows I ain't touched that little girl. You know what I'm saying? Everybody knows that. So why are they sitting here trying to make me out to be a monster? ... I never did that. If I had a lawyer that was going to fight for me I would be straight. I would've gone to trial  with no problem, no hesitation. This is crazy. It's not justice."
Judge Boykin continued with the proceeding and handed down the sentence.