Man who threatened to 'kill all white people' charged in 6 murders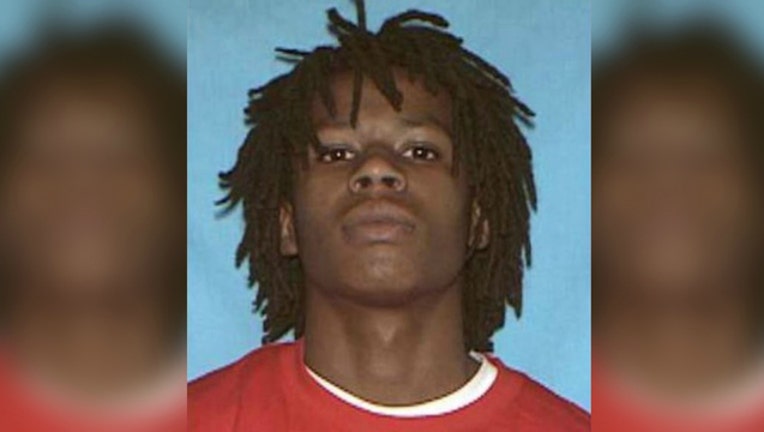 article
KANSAS CITY, Mo. (AP) - A man already charged with killing three people in the Kansas City area was indicted Friday in the deaths of three more men, all of whom were shot in apparently unprovoked attacks along or near hiking trails, Jackson County prosecutors said.
The suspect, Fredrick Demond Scott, a 23-year-old black man, once threatened to "kill all white people." All the victims were white, but investigators and prosecutors have not discussed a motive for the killings.
After the indictments, Scott faces six counts of first-degree murder and six counts of armed criminal action in a string of killings that began in August 2016. The last killing currently linked to Scott occurred Aug. 13, 2017. He has pleaded not guilty in the previous three cases.
Scott's mother previously told authorities and The Kansas City Star that her son is schizophrenic.
All five of the male victims were shot as they walked on or near the trails or, in one case, walked home after getting off a bus. The female victim was homeless and her decomposing body was found in a tent in woods in Grandview. She also was shot, police said.
Kansas City Police spokesman Lionel Colon said he has "no information that suggests the investigation" into other potential victims is ongoing.
Scott made his comment about wanting to kill people while he was a student in January 2014 at an alternative school near Kansas City, according to a municipal citation for harassment regarding the case. His mother said she did odd jobs for white people and she wasn't aware he had any problems with them.
Scott was indicted Friday in the deaths of David Lenox, 67, Timothy Rice, 57, and Michael Darby, 61.
The first victim was John Palmer, 54, who was shot Aug. 19, 2016. His body was dragged off the Indian Creek Trail and was found in nearby woods. The last victim, Steven Gibbons, 57, died Aug. 13, 2017, after he got off a bus in south Kansas City. The woman, 64-year-old Karen Harmeyer, was found in her tent by friends.
Lenox was killed Feb. 27, 2017, as he was returning home from walking his two dogs. His daughter, Mindy Lenox of San Francisco, told The Star that she and her family appreciated the efforts of investigators and prosecutors to provide a charge in her father's death.
"We're thankful that he is off the street and hopefully he'll be held accountable for what he has done," Lenox said. "I don't know for me personally that there is any closure. Nothing can bring my dad back and nothing can take that pain away, but at least knowing that the person responsible will be held accountable, it will certainly be helpful."
Rice, of Excelsior Springs, was found dead from multiple gunshots on April 4, 2017, inside a shelter at a park where he was camping, his family said.
Darby's son, Brian Darby, said Friday he appreciated the work of police and prosecutors. "I feel like we are one step closer to where we need to be," he said.
Scott was arrested after Gibbons' killing, when surveillance video showed Scott following Gibbons, according to court records. Detectives later linked Scott to the scene with DNA from an iced tea bottle and a cigarette butt. He was linked to the Palmer killing with DNA from a T-shirt left at that scene.
___
This story has been updated to correct the suspect's name to Frederick Demond Scott, not Smith.
___
Information from: The Kansas City Star, http://www.kcstar.com