Marijuana plants found in Farmington Hills house fire that killed man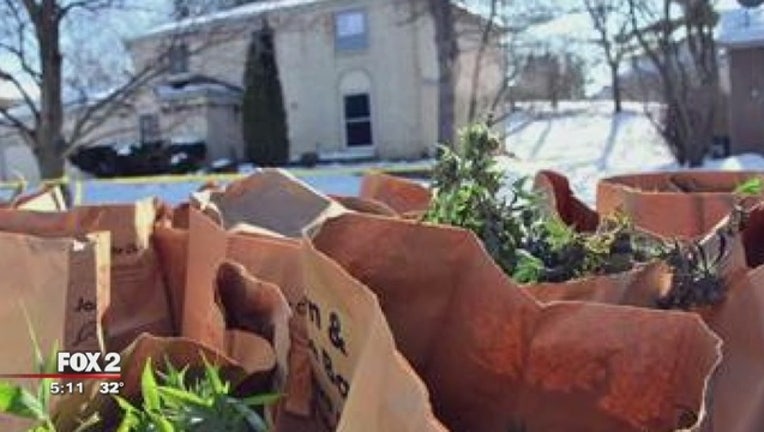 article
FARMINGTON HILLS, Mich. (WJBK) - Investigators are collecting marijuana plants found in a house that caught fire and killed a man, working to determine if it was a legal operation.
When Farmington Hills firefighters got to the home off Spring Hill near Drake around 10 a.m. Monday, the main floor was full of flames. 
"We searched the home. They located a male victim. He's been removed and taken to the medical examiner's for identification," said Farmington Hills Fire Marshall Jason Olszewski.
Authorities are not releasing the name of the man killed in the fire at this point but say he was unrecognizable. We are told there were no working fire alarms in the house.
About 24 hours later, police uncovered dozens of marijuana plants in the basement.
"We didn't know about the marijuana or anything like that," neighbor Shelia Oatley said.
Firefighters are still working to figure out a cause of the fire. They aren't ruling out that it started in connection to the grow operation but say the plants were in the basement - the fire started upstairs.
"They are determining if it was a legal grow operation or not," Olszewski said.
Shelia and her neighbors are still processing what's happening as police continue to investigate. She tells us whether the marijuana was legal or not it's still a shock.
"It didn't even enter my mind," she said.