Massive fire burns down Monroe County marina housing 'million-dollar' boats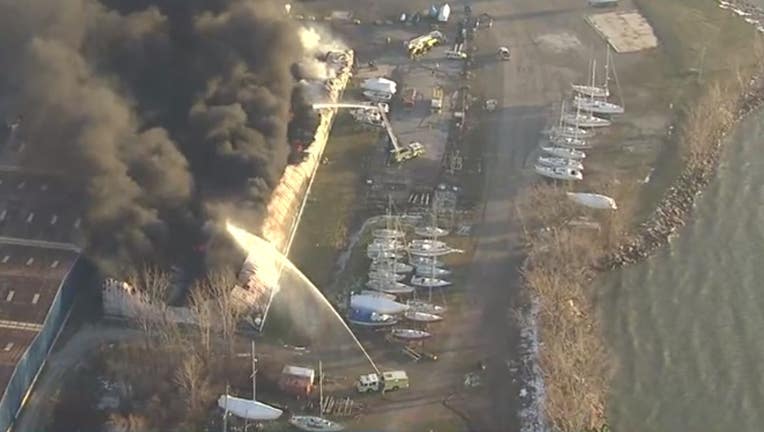 article
MONROE CO., Mich. - An early morning fire at a Monroe County marina tore through a boat storage building, destroying much of the structure and the vessels inside it within hours. Flames shot 60 feet high, with hundreds of boats lost, but thankfully no injuries.
Firefighters were still working to contain the fire by 11 a.m., five hours after emergency response teams were first dispatched to the site. The fire was contained to the Rack and Launch building but the roof collapsed during the blaze, which was put out this afternoon.
There are no details yet as to what caused the fire, but many onlookers familiar with the area said the facility housed hundreds of vessels with some worth more than a million dollars.
Even though boats are made from materials that aren't likely to burn easily, some people suspected the over-wintering protocol that some boaters use may have amplified whatever started the fire.
"A lot of people put their boats away full of fuel so if you hear those bangs, gunshots is what it sounds like, it's probably tanks going off," said Chuck Horvath, a marina member. "It's going to be hard to contain, I just hope it doesn't spread to adjacent buildings that are around it because every building is full of boats." 
For much of the morning, black smoke could be seen billowing out of the Safe Harbor Toledo Beach as fire crews sprayed water from multiple angles to try and get the blaze under control.
Crews were dispatched around 6:30 a.m. after reports of a fire breaking out at the marina. 
As the sun rose, the full extent of the damage could be seen from above. With several other facilities and boats just on the other side of the building's walls, flames pushed smoke almost a hundred feet into the sky by some people's estimates. 
"It's just loss and devastation. I mean, this is what a lot of people live for. That's where I go to work," said Matt Wingate, another member. "It's a terrible terrible thing. At least they got it under control."
"How did this happen? That's all want to know is how it happened. It's crazy," said Anthony Caruso, an employee at the marina.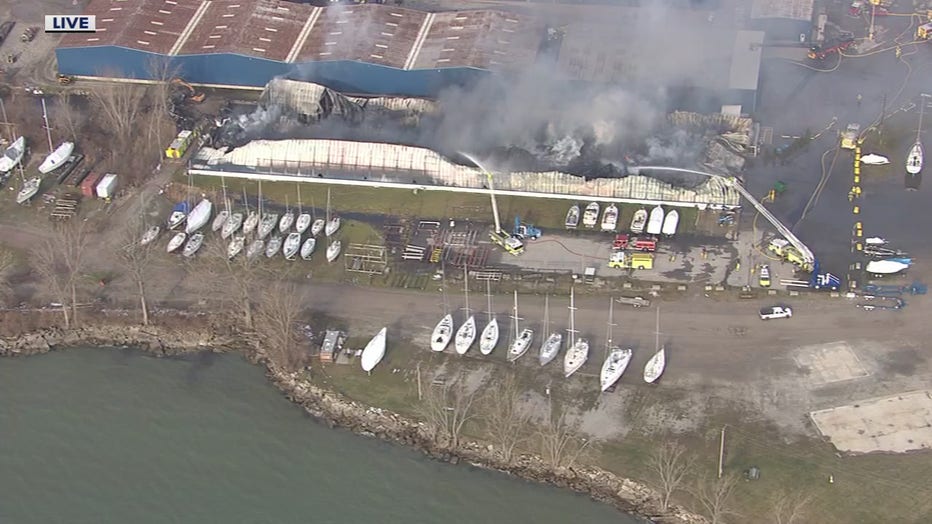 A statement from a spokesperson for the marina said they were relieved no employees were hurt during the fire.
Our leadership team is at the property managing the situation. We are working closely with first responders and have initiated an investigation into the cause.
As soon as we have more information, we will reach out to affected members," said James Phyfe, chief resources officer for the Safe Harbor Marinas.
According to one website, the marina is a facility with "550 deep-water boat slips and service for 'Rack n' Launch' storage" and has direct access to Lake Erie. 
Both large yachts and sailboats utilize the station, with the ability to accommodate vessels as large as 125 feet.