Mich. mom pleads for return of missing necklace with son's ashes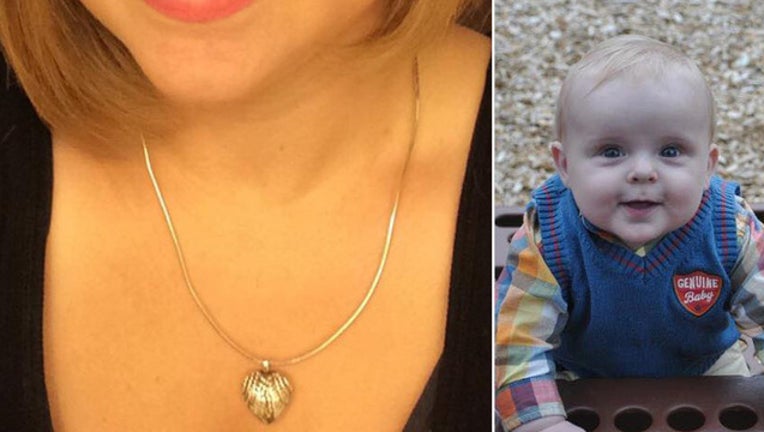 article
(WJBK) - A Michigan mother is hoping a priceless necklace can be returned to her.
Amanda Shears had surgery earlier this month in Kalamazoo, and put her wedding ring and a special necklace in her coat pocket. The necklace contained the ashes of her son Zealen, who died when he was 11 months old. After her surgery, the items went missing.
Amanda posted photos of the items on Facebook, hoping to have them returned.
She says someone probably stole the coat out of her car in Niles, Mich., but wonders if there's a slight chance the items were dropped at Bronson Hospital in Kalamazoo. She didn't realize they were gone until a couple days after her surgery because she was recovering at home. 
She writes that, of course, she'd love all of the items back -- but she can't replace Z, as she calls her son, and the necklace doesn't have value to anyone but her. She says whomever has her necklace can even give it back to her anonymously somehow -- no questions asked.
The necklace is a silver heart pendant with wings on it.
Amanda's post has been shared more than 25,000 times.
Click here to see photos of the necklace and of her son if you can't see the embedded post above