Michigan baby survives by 'grace of God' after parents die of carbon monoxide poisoning: police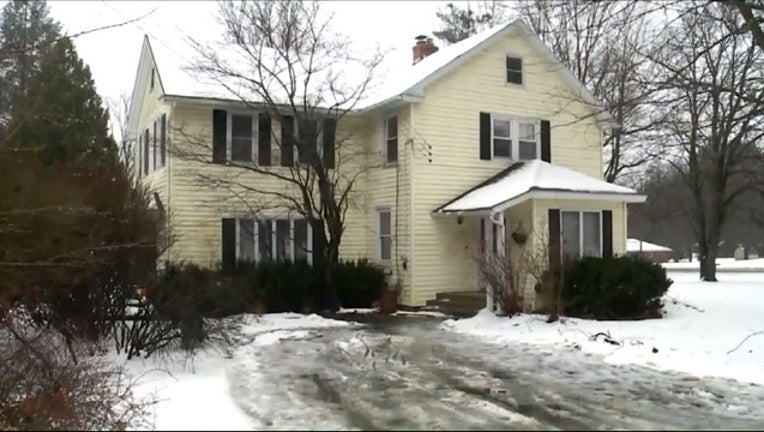 article
BATTLE CREEK, Mich. (FOX 2) - Authorities in west Michigan say it's a miracle that a 5-month-old boy survived after he was found alive next to his non-responsive parents in a house full of carbon monoxide.
Battle Creek Det. Sgt. Todd Elliott said Thursday that 20-year-old Brandon Bull of Bronson and 19-year-old Cylie Jo Canniff of Coldwater had been using a gas-powered generator to operate a kerosene heater inside the house.
The house did not have electricity, heat or water. Elliott says the couple was helping a contractor remodel the home but was not supposed to be staying in the house at night. The contractor found them Wednesday. Bronson and Canniff were unresponsive but the boy was still moving so he immediately called 911.
"They had arrangements to stay someplace else in town and he just told them 'make sure you lock the house up when you leave,'" Det. Sgt. Elliott told FOX 17. "It was understood that they weren't supposed to stay there."
Elliott says the couple spent the night on an air mattress with the child. He says the boy was taken to a Kalamazoo hospital for treatment and is recovering.
Sensors showed carbon monoxide levels on the first floor at 700 parts per million and 900 PPM on the second floor. Standard detectors alert at 35 PPm and death can occur at 400 PPM.
During a press conference Thursday, Elliott called it a miracle that the infant lived.
"We don't know (how the baby survived). The Grace of God. It was, with...talking with medical personnel, with the levels of carbon monoxide that were in that house, the baby should've died," Elliott said, according WOOD-TV
Police said the boy is expected to survive. 
"At this point, the investigation doesn't show any signs of foul play," Det. Sgt. Elliott said. "It doesn't appear that there was anything intentional done in this. This is just a terrible accident where two young people died."
Information from the Associated Press was used in this report.