Michigan Legislature cuts fines after jobless fraud fiasco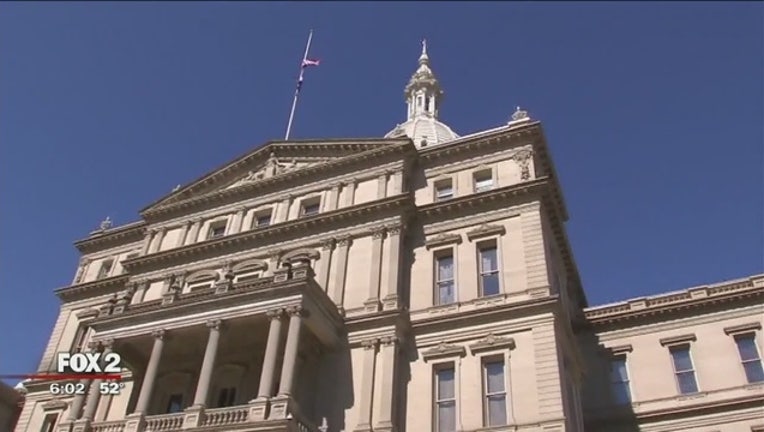 article
LANSING, Mich. (AP) - The Michigan Legislature on Wednesday unanimously voted to cut what are believed to be the nation's highest financial penalties for collecting excessive unemployment benefits, finalizing bills that were proposed after more than 40,000 people were wrongly accused of fraud in a two-year period.
The measures, which will be signed by Gov. Rick Snyder, also take aim at "impostors" who file fake claims.
In many cases between 2013 and 2015, claimants did not commit fraud and - to compound being forced to pay restitution - were hit with interest along with penalties above the overpayment. About $21 million has been or is being refunded.
Under the legislation , first-time offenders who receive an overpayment under $500 will have to pay it back instead of being required to refund the overpayment plus a penalty equal to four times the amount that was improperly obtained. Large fines will stay in place for impostors.
A mechanism will be created so that employers and past employees can address claims filed by identity thieves. People accused of fraud will qualify for help from an advocacy program. Those filing for benefits will have to give additional proof of identity. And the state will have more flexibility to waive restitution and interest for low-income claimants for "equity and good conscience."
Wanda Stokes, director of the state's Talent Investment Agency, which includes the Unemployment Insurance Agency, called the bills a "great bipartisan effort to help improve the unemployment insurance operations on a number of important issues both for the general public and employers. I am especially pleased that we will have better tools to combat identity theft."
While the legislation won unanimous support and is backed by the business community, Democrats and others said it is neither comprehensive nor perfect and more must be done to make things right for people who were falsely accused by a computer system implemented by the Republican governor's administration. A law enacted earlier this year prevents the state from adjudicating a claimant's case as fraud without human verification.
The bills "will go a long way towards preventing another disaster like this from happening again," said Ron Bieber, president of the Michigan AFL-CIO.
___
Online:
House Bills 5165-72: http://bit.ly/2zGNBv8
___
Follow David Eggert on Twitter at https://twitter.com/DavidEggert00 . His work can be found at https://apnews.com/search/David%20Eggert .