Michigan Primary Election Results
It may not be Super Tuesday but March 10 is an important Tuesday in the country as Sen. Bernie Sanders and former Vice President Joe Biden battle in Michigan for the state's 125 delegates.
Michigan boosted Bernie Sanders' 2016 presidential bid, but four years later, the same state could either revive his campaign or relegate him to the role of protest candidate.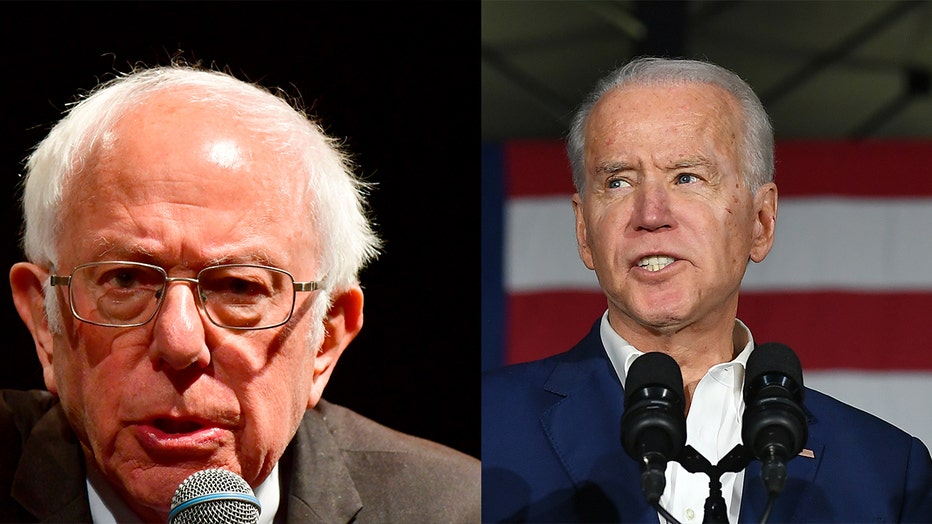 Bernie Sanders Photo by TIM VIZER/AFP via Getty Images. Joe Biden Photo by MANDEL NGAN/AFP via Getty Images
ELECTION CENTRAL
•Presidential Candidate Guide (If you're unsure about who to vote for, this is the place to see it all)
•Michigan Democratic Primary Results (All the results for every democratic candidate)
•Michigan Democratic Results by County (All the results for every candidate, from every county in Michigan)
•Delegate Tracker (To be the nominee, the winner needs 1,991 votes. Here's where they stand in the race)
The Secretary of State's office cautioned on Tuesday that the state's full results may not come until Wednesday afternoon, citing the large number of absentee ballots that have been submitted this year.
WHAT'S AT STAKE
Michigan and five other states hold presidential contests on Tuesday at a critical point in the Democratic race.
There are 125 delegates at stake in Michigan, making it the most important state of the week. To track who's leading, head to our Democratic Primary Results page.
Biden is looking to cement his front-runner status after winning the most delegates during Super Tuesday last week. Sanders is in an urgent fight to turn things around as the primary calendar quickly shifts to other states in the coming weeks that could favor Biden and narrow his path to the nomination.
The polls close at 8 PM ET, however, because there are four counties in the Upper Peninsula who are on central time, results won't be reported until 9 PM.
You can track the Michigan Democratic Primary Results by County by using our interactive map. Just click or tap here to give it a try.
In the recent Target-Insyght Democratic Presidential Primary poll, Biden with 65% of the vote wither Sanders sitting at just 24%.
FOX 2 will be tracking results through our partners at the Associated Press and at FOX News. When the results are counted and called, this story will be updated with live results.
Both candidates have been crisscrossing the state since the end of Super Tuesday. Both Biden and Sanders spoke Monday in the metro Detroit area. 
With 125 pledged delegates at stake, Michigan is the biggest prize among the six states holding primaries on Tuesday. Missouri, Mississippi, Washington state, Idaho and North Dakota also hold contests.
Check out the delegate tracker to see where the candidates stand, how everyone has voted so far, and how much more each candidate needs to win.
The winner from the Democrat side will challenge President Donald Trump in November. There were once 24 hopefuls for President on the Democratic side of the ticket. 
You can compare ALL the candidates, even the ones who have been eliminated, to see where they stand on every issue from gun control to health care and you can even see their campaign finances. Just check out the President Candidate Guide here.
Information from FOX News and the Associated Press was used in this report.