Mom and 7 kids in Harper Woods devastated after house fire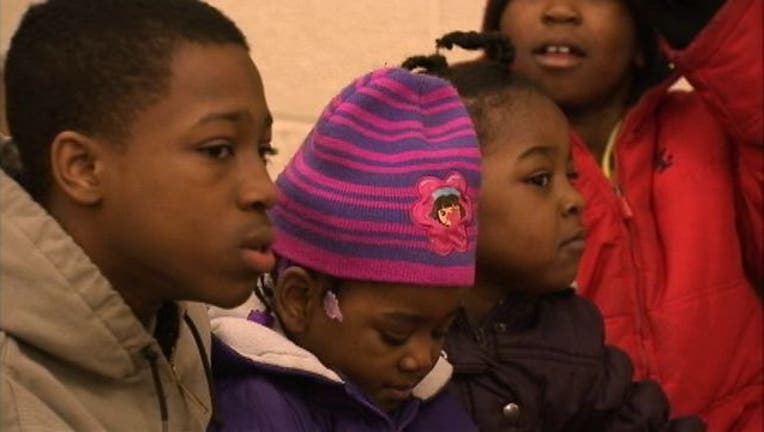 article
A Harper Woods mother and her 7 children lost everything they owned Monday when their house went up in flames.

Monita Tarver was able to get all of her kids, ages 1 to 14, out safe, thanks in large part to a smoke detector that did its job shortly after the trouble began.

Tarver says she feels no shortness of gratitude knowing everyone made it out, and now the family is trying to pick up the pieces.

The problem is, there aren't any pieces left. All of her earthly possessions were destroyed in the fire.

Thankfully the community has rallied around the Tarver family. The Harper Woods Department of Public Safety Chaplain, Darren Harville, is assisting the department in coordinating donations to help the Tarvers.

Anyone wishing to help is asked to please contact Pastor Harville at his church, New Life Ministries, located at 19678 Lochmoor. The phone number for New Life Ministries is 313-526-9000.

Because of their age range, clothing, infant supplies and especially monetary donations would be most beneficial. See below for sizes and other helpful information.
Courtesy of Harper Woods Public Safety Dept:

Boy 14 -pants size 18, shirt means small, shoe 9 1/2

Girl 11 - 1X junior top, 8 junior bottom, shoe 7 women

Boy 6 - 10/12 top and bottom, shoe size 3

Girl 5 - 7/8 top & bottom, shoe size 13

Girl 4 - 6X top/bottom, shoe size 12

Girl 3 - 5 top/bottom, shoe size 11

Girl 1 - 3T top and bottom, shoe size 8 toddler

Mom - 16 bottom, 2X top, shoe 9 women