Nationwide scramble for antivenom saves Michigan man's life after cobra bite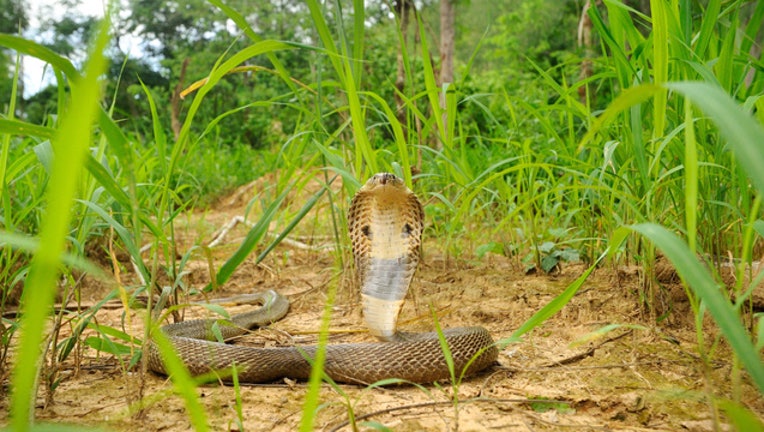 DETROIT (WJBK) - A Michigan man's life was saved after the Detroit Medical Center scrambled to get him antivenom after he was bitten by his pet Cobra.
A Pinconning Township man was bitten by his albino monocled cobra on July 14 and was rushed to a Bay County hospital. The man was nauseated, vomiting, and drowsy, according to DMC. While at the hospital there, he stopped breathing due to paralysis from the venom.
The Monocled cobra's venom is highly potent and among the fastest acting of all snakes, killing victims as quickly as an hour after the bite.
The 26-year-old man was intubated and put on a breathing machine and then air lifted to DMC for higher level of care.
DMC worked with the Toledo Zoo and received eight vials of generic antivenom within a half hour of him arriving at DMC. The generic antivenom covers many but not all poisonous snakes and had little effect on the patient.
As his condition worsened, DMC contacted the Miami-Dade Emergency Response team in Florida. They have a venom response program flew 20 vials of antivenom to Detroit to treat the man.
BBC Nature says the Monocled cobra is famed for their hood, which sports circular markings the resemble eyes. They're typically timid yet very dangerous and can kill you if a bite is not treated:
"What makes the Monocled cobra especially dangerous is the way they repeatedly strike when excited - injecting more deadly venom.  Their proximity to villages and cities accounts for the large number of people bitten each year."
The Monocled cobra is found in India, China, Vietnam, and Cambodia, as well as Malaysia, Bangladesh, Bhutan, Myanmar, Laos, Nepal, and Thailand. 
According to the CDC, about 8,000 snakebites happen in the U.S. each year. 
"There might be only five cases such as described above in the country in a year, but the coordination it took to save this man's life is remarkable as multiple agencies worked together to deliver the care this man needed," the DMC said.