New air bag warning for some Honda, Acura drivers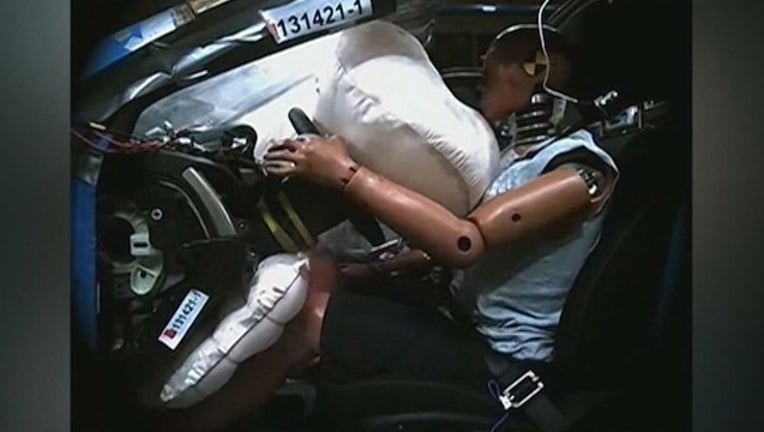 article
WASHINGTON (FOX 13) - New tests run on some of the recalled Takata air bags shows a far higher risk of ruptures, prompting an urgent move to get affected cars off the road and into a repair shop. 
The National Highway Traffic Safety Administration (NHTSA) said tests on air bags in 2001 through 2003 Honda and Acura vehicles showed "a far higher risk of ruptures during air bag deployment." 
The NHTSA said owners of these vehicles who had not yet had their airbag checked should do so immediately, before they cause further injuries or fatalities.
"With as high as a 50-percent chance of a dangerous air bag inflator rupture in a crash, these vehicles are unsafe and need to be repaired immediately," said U.S. Transportation Secretary Anthony Foxx. "Folks should not drive these vehicles unless they are going straight to a dealer to have them repaired immediately, free of charge."
The higher-risk inflators are in the following 2001 through 2003 Honda and Acura vehicles:
- 2001-2002 Honda Civic
- 2001-2002 Honda Accord
- 2002-2003 Acura TL
- 2002 Honda CR-V
- 2002 Honda Odyssey
- 2003 Acura CL
- 2003 Honda Pilot
Drivers of these vehicles should immediately visit SaferCar.gov to check whether their vehicle has any outstanding safety recalls. The NHTSA said replacement parts for these vehicles are available immediately.
The NHTSA said air bag inflators in these vehicles contain a manufacturing defect which greatly increases the potential for dangerous rupture when a crash causes the air bag to deploy. Ruptures are far more likely in inflators in vehicles that have spent significant periods of time in areas of high absolute humidity - such as Florida and other Gulf Coast areas. Testing of the inflators from these vehicles showed rupture rates as high as 50-percent.
Recall notices for these vehicles were sent between 2008 and 2011. Honda said more than 70-percent of vehicles on the list were repaired, but about 313,000 could still be on the road.