NYPD uses stun gun on pregnant teen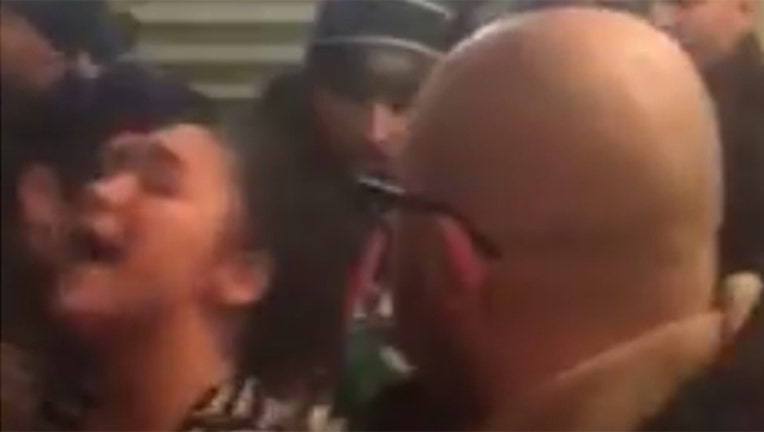 article
NEW YORK (FOX5NY) - An investigation by the city's Internal Affairs department is underway into the stun-gunning of a pregnant 17-year-old in an apartment building in the Wakefield section of the Bronx.
A witness posted video of the altercation to social media along with photos of burn marks on the upper body of Dailene Rosario.
WARNING: Graphic Language
According to published reports, the NYPD was responding to another call in the apartment building at 707 East 242 Street at about 10 p.m. on Friday when the officers heard commotion coming from Rosario's fourth floor apartment.
When cops tried to enter the apartment, the 14-week pregnant teen reportedly refused to allow the officers into her home without a warrant and shoved one of them.
In the video, Rosario is heard screaming "get off of me, get off of me! I'm pregnant. You're hurting my (expletive) arm. Why are you touching my arm? Oh my God."
She is then shocked with the stun gun. Rosario falls to the ground, writhing in pain.
When asked about the altercation during a news conference Tuesday, Mayor Bill de Blasio said the incident was under review.
"I don't know about the case and I'd be very happy to look into it. One thing I want to be clear about not knowing the facts and I am going got speak broadly, we believe that there are situations where not only is the use of a Taser appropriate but it is the better alternative to the use of a firearm," said Mayor Bill de Blasio.
The teen and her unborn baby were not seriously injured.