Picture: Kevlar helmet saves officer's life in Orlando massacre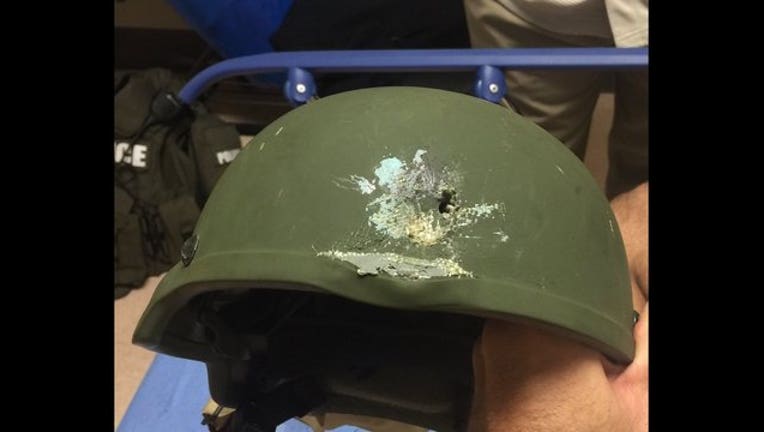 In the middle of the carnage, an Orlando Police Officer will still make it home to see his family after his helmet stopped a bullet that would have otherwise likely killed him.
The Orlando Police Officer was one of several officers called to the scene of Pulse Nightclub Sunday morning. The gunman was inside and holding 30 people hostage when the police made the decision to rush in to rescue them.
In a hail of gunfire, one of the officers was hit in the head by a bullet. The only thing between his head and the would-be fatal bullet was his Kevlar helmet.
A photo was posted to the Orlando Police Department Twitter account. The brave officer suffered an eye injury but the helmet saved his life.
50 people were killed and it's estimated at least another 50 were hospitalized after the shooting a popular gay nightclub in Orlando.
The shooting is being investigated as an act of terrorism.