Polar bear cub born at Detroit Zoo dies 2 days later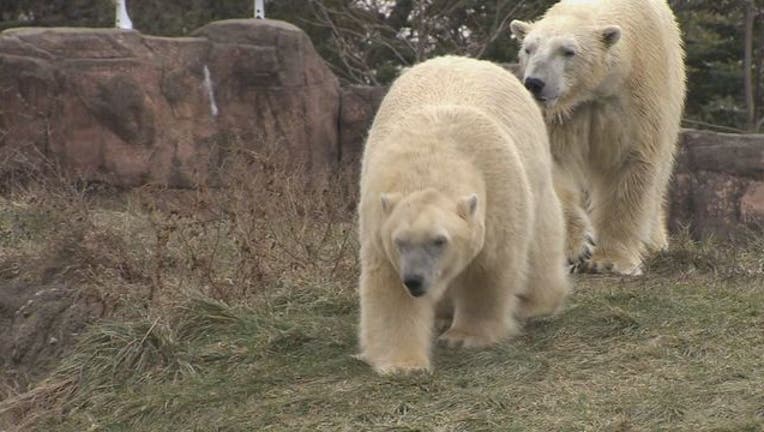 ROYAL OAK, Mich. (FOX 2) - A polar bear cub that was born at the zoo earlier this week has died, the Detroit Zoological Society said Friday. 
The female cub was born on November 28. The zoo says staff did everything they could to save the cub but unfortunately she did not survive. 
The cub was moved to an intensive-care nursery at the zoo Thursday after video surveillance showed the infant had stopped nursing. Veterinarians and animal care staff immediately began administering life-saving measures.
Staff worked in shifts around the clock to try and save her. The cub got fluid, antibiotics, and infusions of polar bear blood plasma. A necropsy is underway. 
The cub's parents are first-time mother, 6-year-old Suka, and 14-year-old Nuka.
Zoo Executive Director and CEO Ron Kagan says Suka appears healthy and calm. 
"She initially showed promising maternal behaviors, but the cub stopped nursing yesterday," Kagan added in a press released. 
Only 43 polar bears are living in Association of Zoos & Aquariums-accredited zoos in the U.S.
FOX 2 reported on this story from Southfield, Mich.