Police department to apologize after dropping Nassar investigation in 2004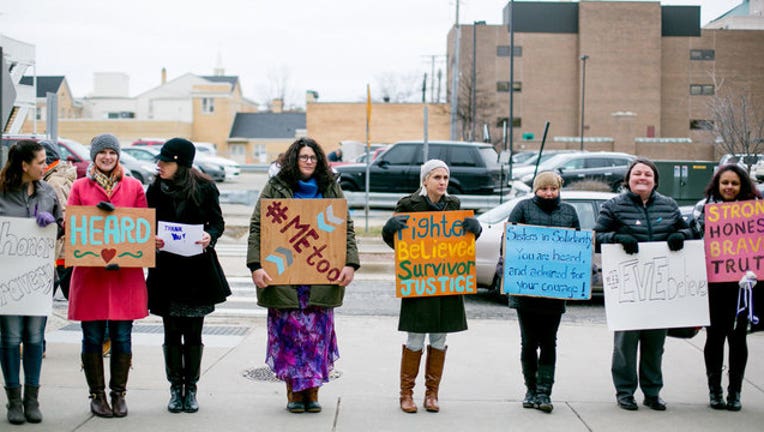 article
MERIDIAN TOWNSHIP, Mich. (WJBK) - A police department near Lansing will offer a public apology Thursday morning to one of the victims of Larry Nassar after it missed an opportunity to pursue criminal charges against the sports doctor in 2004. 
Brianne Randall-Gay went to Meridian Township Police back in 2004, accusing Nassar of assault during treatment for scoliosis when she was 17.  
She says at her first visit with her mother, he sent her to physical therapy. But when she went for a follow-up appointment alone she told police he molested her. 
Meridian Township Police dropped the case after Nassar explained he was performing a legitimate procedure with his hands -- and even provided a PowerPoint presentation to explain. 
Now officials say they regret missing the opportunity to stop him more than a decade ago. 
Dropping the case effectively allowed him to continue to molest girls and young women, including Olympians, for years until his arrest in 2016. A total of 265 women and girls have said they were assaulted.
"We missed it. We're not going to hide it. We were deceived," township Manager Frank Walsh said.
It was not the only investigation over the years. A Michigan State University police investigation ended in 2014 with no charges filed. Another investigation by the university, required under federal anti-discrimination law, cleared Nassar of assault.
The township released the 2004 police report on Randall-Gay's allegations against Nassar. Walsh said the township was told to withhold it from the public until Nassar was sentenced last week to 40 to 175 years in prison for sexually assaulting young women and girls in Ingham County. 
Randall-Gay now lives in Washington state. Meridian Township paid for her to travel to Michigan to testify at Nassar's sentencing last week.
Another sentencing is underway this week in a similar case in Eaton County.
The Associated Press contributed to this report