Police: Mom stabbed daughter up to 70 times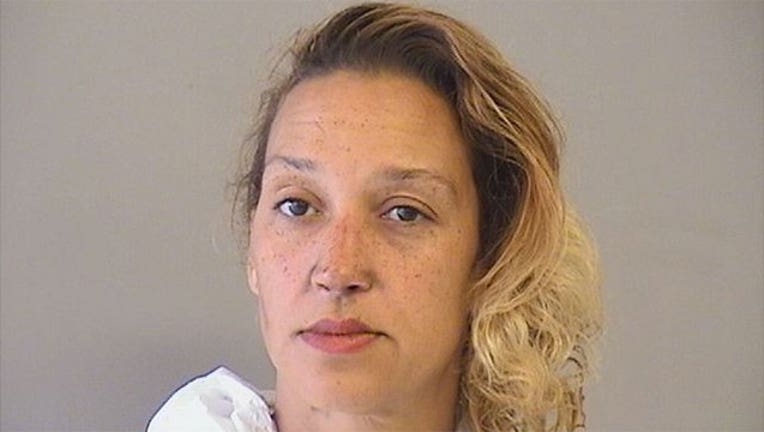 article
TULSA, Okla. (AP) - A Tulsa mother stabbed her eldest daughter 50 to 70 times, struck her head with a pick-axe then set their home on fire, before fleeing the scene with the youngest of her three daughters, according to police.
Taheerah Ahmad, 39, was arrested in downtown Tulsa Tuesday afternoon.
Authorities accuse her of attacking her 11-year-old daughter Monday night and fleeing with her 8-year-old daughter. The younger daughter, who authorities initially said was 7, was found safe with her mother.
Ahmad was being held Wednesday on complaints of arson, child abuse and assault and battery with the intent to kill. She was jailed without bond.
The 11-year-old girl remained in critical condition.
According to an arrest report, Ahmad told investigators she was upset with her children "because of the way they were reading and looking at her." Police said Ahmad bound and gagged her three daughters, then attacked the eldest. Police have not said what the girls were reading.
The 8-year-old girl helped her 9-year-old sister escape, and the middle child ran to a neighbor for help, police said. When officers arrived, they found the 11-year-old girl in the burning home and Ahmad and the youngest child missing.
The arrest report said the eldest girl fought back while Ahmad was restraining her three daughters, which prompted Ahmad to stab her an estimated "50 to 70 times." The report said Ahmad also struck the girl over the head several times with a pick-axe before setting the house on fire.
The 11-year-old had dozens of stab wounds to the torso along with puncture wounds to her legs, neck, hands and face, according to the report.
The report said Ahmad wanted to burn down the residence to "further ensure that (the 11-year-old) was dead."
Video from Tulsa television station KOTV that captures Ahmad's arrest shows her youngest daughter, wearing a dress and a brightly colored hat, playing in their SUV as officers led Ahmad away in handcuffs.
Ahmad declined to comment to reporters later Tuesday as officers transported her to jail.
Tulsa Police Sgt. Shane Tuell said Ahmad may never have been arrested if two women hadn't spotted Ahmad's vehicle in downtown Tulsa. One of the women, Emily Wilson, told the Tulsa World that she and a friend decided to call the police after seeing the 8-year-old girl inside the vehicle.