Police search for driver that killed geese in Clinton Twp.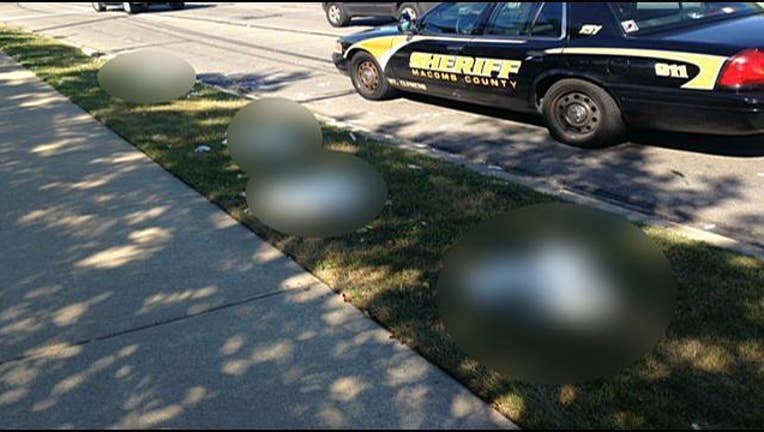 article
CLINTON TOWNSHIP, Mich. (WJBK) - The search is underway for a driver in Clinton Township who plowed into a gaggle of geese and kept going.
Four geese were killed. A fifth was badly injured, but still alive, and was turned over to animal control.
Witnesses say dozens of geese were crossing Gratiot Avenue Thursday afternoon by Wellington Crescent. Traffic was stopped, except for a single driver.
Witness Lynn Anderson says the driver intentionally hit the geese.
"There wasn't a single brake light. They literally accelerated through the pack, and the rest of us were all stopped watching this flock go by," she says. "It was very tragic that someone would deliberately murder these animals."
Clinton Township Police are investigating, and asking anyone who saw what happened to give them a call.