Police: Teen fatally stabs love rival at Fitzgerald High School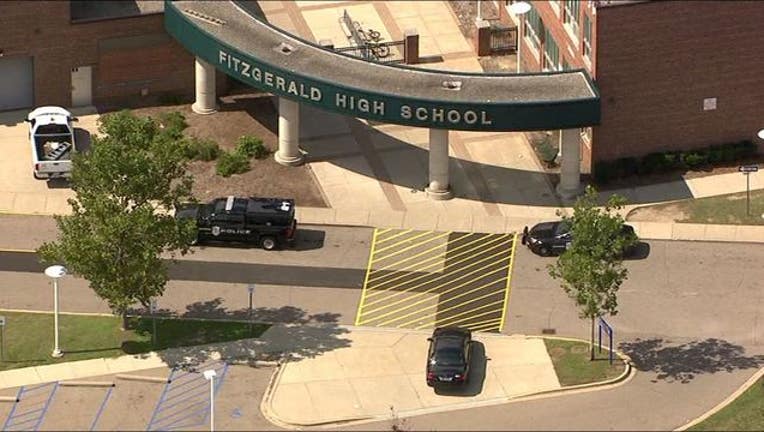 WARREN, Mich. (WJBK) - Police in Warren say a 16-year-old girl who was stabbed to death at a Detroit-area high school and the 17-year-old girl suspected in her killing had both dated the same guy.
Warren Police Commissioner William Dwyer says the suspect was upset and disturbed when the male student broke up with her and started dating the victim, causing her to stab her love rival Wednesday morning.
Student stabbed to death in fight at Fitzgerald High School
Dwyer says the victim was stabbed in the chest at Warren's Fitzgerald High School around 8:30 a.m. and was declared dead at a hospital about an hour later.
He says the suspect will likely be charged with premeditated murder Thursday in the city's district court. She is being held at the police department lockup until the initial hearing.
During a press conference earlier in the day, Dwyer said the 17-year-old student pulled a steak knife during the fight and stabbed the younger student twice in the chest. A school resource officer immediately responded and gave the girl CPR until the fire department arrived but the girl died at the hospital.
Dwyer said no other students were injured in the fight and stabbing. He said it appears to be a fight between the two girls and may have been over a boy but he could not confirm that was the cause of the fight.
Information from the Associated Press was used in this report.