Police: woman follows teen, runs from police, hits cop with car, gets shot at, is arrested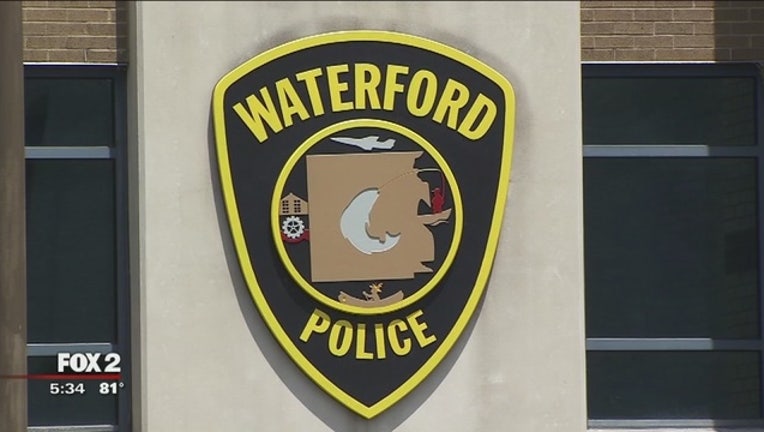 article
WATERFORD TWP., Mich. (WJBK) - A suspect allegedly following a 17-year-old girl struck a Waterford police officer with her car.
According to a release issued by Waterford police, the incident began just after midnight Wednesday as the 17-year-old female left the CVS at Highland and Crescent Lake roads.
She noticed a suspicious vehicle described as a newer model dark colored Dodge Challenger slowly moving through the lot.
The young woman left the lot and headed home, noticing she was being followed turn-for-turn by the suspicious vehicle.
She arrived home and parked in her driveway, and the suspect, now identified as a 34-year-old female, parked in a vacant lot next door.
Telling her parents what was happening, they saw the suspect leave her vehicle and roam their backyard, even walking up to their deck.
Her mother called Waterford police and an officer arrived to find the suspect in her car.
The suspect fled and police pursued her, as a second Waterford police officer in a car picked up on the chase as well.
The driver then backed into a residential lot near Sunderland and Williams Lake Road.
With a weapon drawn, the second responding officer approached the suspect and ordered her to get out of her car.
She quickly accelerated directly toward the officer, striking him with her car. The officer shot eight rounds into the driver's side of the vehicle.
She continued to drive with the officer on the hood of her car. He was thrown to the ground as she turned onto Williams Lake Road.
The officer who first responded to the scene was able to catch up and continue the pursuit.
She fled until she reached a dead end on Maplecrest, near North Service, where she left her car and attempted to flee on foot.
Waterford police set up a perimeter and soon Bloomfield Township police arrived with a tracking dog.
The suspect was found hiding near a business by Airport Road and N. Service Drive.
She was taken into custody and taken to Pontiac McLaren Hospital, where she was treated for an injury that police were unable to attribute to a gunshot wound.
She's currently being held at the Oakland County Jail.
The officer struck by the car suffered non-life threatening injuries and has since been released from the hospital.
Police did not give a reason for the suspect's behavior, but will send a warrant request to the Oakland County Prosecutor's office once the investigation is complete.