Porn: Trump and White Males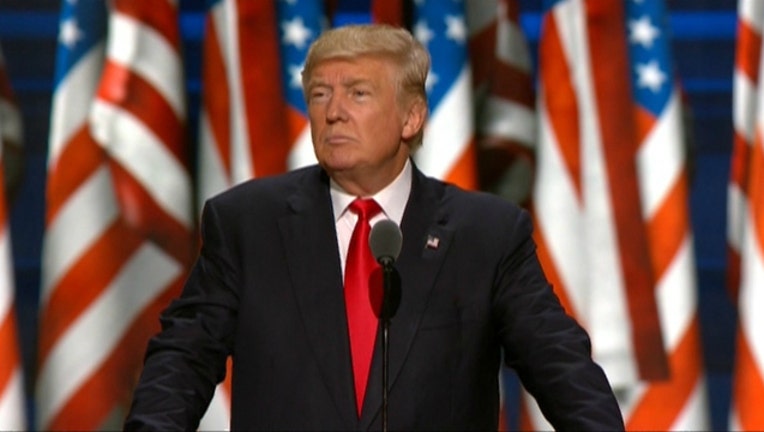 article
(WJBK) - EPIC-MRA pollster Bernie Porn feels it is "not likely" that GOP presidential candidate Donald Trump can win with just less-educated white men. And he concludes there was nothing in Mr. Trump's speech last week that indicated he was attempting to bring other voting blocks into the fold. "This was a speech aimed at the base."
"It's all about solidifying his base." And that solidification worked he says.
However, "for every White man he picks-up, it's possible he will lose moderate Republican women and that could cost him the election," the pollster goes on while adding Mr. Trump can not win without Independent voters as well.
There might be a strategy at work whereby he could win with just those male voters. Mr. Porn says it's his "guess" that the Trump campaign is hoping the vote for Hillary Clinton among African-Americans, Hispanics and Democrats "will be suppressed" and if that happens he could win without a broader coalition of voters.
As for the Democratic nominee and the effort to rehabilitate her image with voters, he believes Bill Clinton's speech helped but it will take more than one speech to complete the rehab job. "You need to send out the Hillary disciples" to spread that word that she is not the person the Republicans argue she is. "People are still not trusting Hillary Clinton...there is still this stain that is effecting her and they'll need time before it wears off...she is still vulnerable."
Regarding the Bernie Sanders factor in all this, he credits the Vermont senator will doing everything he can to roll-out the Sander's vote for the nominee. "Some will never support her," Mr. Porn concludes but he reports she is doing better with Sander's backers at this point, than Barack Obama was doing with Clinton supporters who were not happy that he won the nomination eight years ago.
Mr. Porn predicts Mr. Sander's "will be a very major part of the campaign to try and push for Hillary Clinton."
The EPIC-MRA co-founder goes in the field late this week to gauge what bounce, if any, the Democrats got out of their convention.  He predicts she will regain the lead as a result of that.  He indicates that Mr. Trump got a six point bump after the GOP convention. Prior to the GOP conclave, Ms. Clinton won eight of the nine national polls released on July 17th.  Eight days later, after the GOP session on July 25th, it was Mr. Trump winning six of the national surveys to her three.