Private island for sale cheaper than average price of US home
Looking for a cheap home in America? Good luck. 
Luckily for you, there's a private island off the coast of Nicaragua for sale that's cheaper than the average home price in the U.S.
As of the second quarter of 2022, the median home price in the U.S. was $440,300, according to the Federal Reserve Bank of St Louis.
For just $475,000 (£391,000) you can be the owner of Iguana Island. There is a house on the island which consists of three bedrooms and two bathrooms. There is a kitchen, living room, dining room and bar.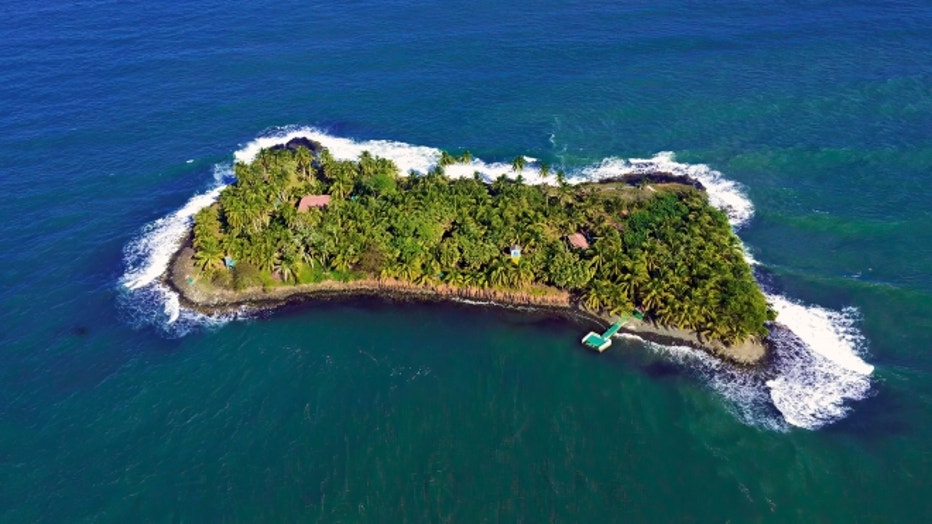 A Caribbean Island with this home could be yours for $475,000. Private Islands Inc.
A 28-foot-tall watchtower and its own docs and boardwalks can also be found on the island. The island is listed by Private Islands Inc and is located 12 miles off the coast of Bluefields, Nicaragua.
The listing agency says on its website that the future buyer of the extravagant piece of real estate has plenty of room to add a helipad and a swimming pool. 
Most impressively, the home that is located on the island is a migrating spot for local butterflies and home to lush flora including coconut palm trees and banana trees.
And don't worry, there's cell and internet service.