Puppy deemed 'too big' finds home after 14 failed adoptions: 'He's perfect'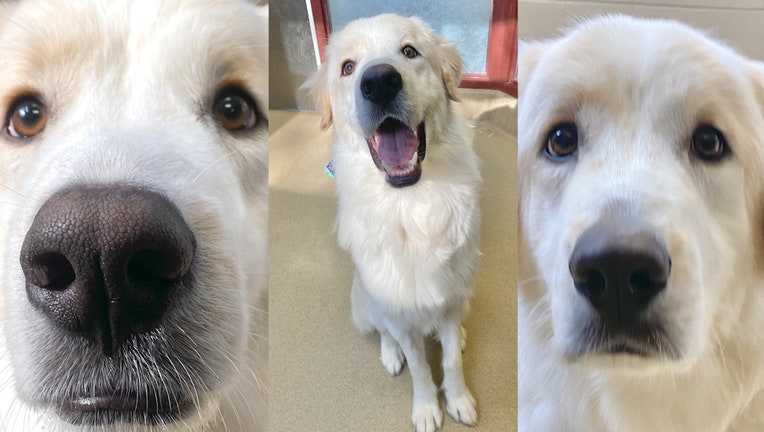 article
RALEIGH, N.C. - An Animal shelter hopes a puppy has found his forever home after 14 failed adoptions because he was deemed too big and too strong. 
The SPCA of Wake County in North Carolina said the puppy, named Ronald, has a large frame weighing only 63 pounds. 
According to the Washington Post, Kiersten Davis stepped up to the challenge and took in the puppy earlier this month.
RELATED: Seal repeatedly wanders out of ocean to explore snowy Maine town
"Everything's been really good at the house," she told the outlet. "He really just fits in perfectly."
The shelter posted Ronald's story on its Facebook page which went viral and garnered thousands of likes and shares. 
"Ronald knows his commands, takes treats super gently, and is 100% sweet," the shelter posted. " He truly is a very good boy."
RELATED: Spike, a Chihuahua mix from Ohio, named world's oldest living dog
"Now and then, if he gets excited, he might stand up and put his front paws on you or become a little mouthy," the post continued. 
Ronald is said to like treats and practice tricks. 
According to the Post, of the 14 people interested in adoption, three people tried to do a "dress rehearsal" with Ronald at home but returned him.
"Just right off the bat, once he saw the kids and dog, I was like, 'Oh, he's perfect. He's staying,'" Davis continued. 
This story was reported from Los Angeles.